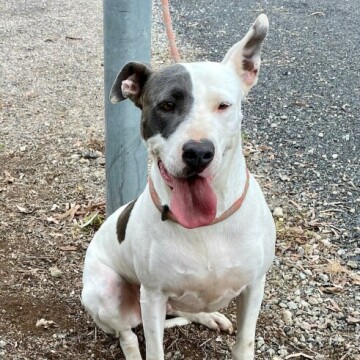 Cost:

$344.00

Type:

Dog

Breed:

American Staffy X

Ref:

991001001838677

Kennel:

18

Age:

3 years

Sex:

Female
Description
Marlee is an affectionate and confident 3 year old Staffy X looking for a loving home to call her own! She loves people and enjoys getting out for walks and sniffing around on bush walks.
Marlee is quite obedient and will sit, drop and stay (most of the time) when told. She is very good at recall and will come when called.
Marlee can get a little jealous around other dogs since she likes to be the centre of attention always! Because of this, it would be best if she were the only pet in the household. Marlee would make the perfect pet for someone looking for a very affectionate companion that wont leave your side!
Come in and meet Marlee today!
PH - 46 771100 to arrange an appointment.