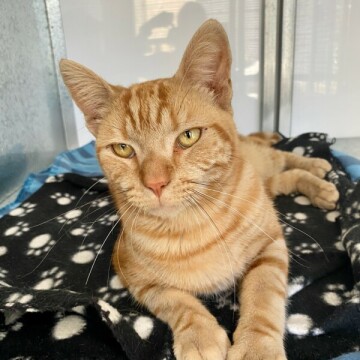 Cost:

$225.50

Type:

Cat

Breed:

Domestic short haired

Ref:

991001001894837

Kennel:

CC4

Age:

1 year approx

Sex:

Male
Description
Meet Lottie.. a handsome Ginger boy approx 1 year old. He has already grown up to be quite large, and still has some growing to do. Lottie arrived at the shelter four months ago as a scared stray, but over time he has become much more confident and trusting. Even though he can be a bit shy when meeting new people, he is very gentle, smoochy and affectionate once he gets to know you.
Given his timid nature, Lottie would do best in a quiet home with no small children. He is social with other cats and also okay around placid cat friendly dogs. In the right home environment, Lottie will continue to thrive and become the most amazing companion that we all know he can be!
Come in and meet Lottie today!