Landcare is a grass-roots volunteer movement made up of people who want to repair and care for natural bushland and water ways in their local area.
There are many great reasons to join your local Landcare / Bushcare group:
Help take care of our local environment
Learn new skills
Protect local fauna
Make new friends
Gain experience
Make a difference
Below is some more information about groups that work in the Wollondilly.
What is the group's focus area and work activities?
Nangarin Landcare has as its focus a 6.52 ha. area of remnant Cumberland Plain Woodland which provides an important ecologically diverse wildlife corridor, between Stonequarry Creek and pastures to the west of the Nangarin Vineyard Estate at Picton. The sustainability of this unique and important ecosystem is threatened by Lantana and a number of other invasive weeds. Restoration work on the wildlife corridor commenced in 2016 with the primary focus on managing Lantana, Privet, African Olive and Moth Vine with the aim to promote natural regeneration of endemic flora and fauna. Our activities use 'best practice' techniques to deliver long-term eradication of 'Weeds of National Significance'. The work of Nangarin Landcare has been supported by two Grants: NSW Environmental Trust – Restoration and Rehabilitation Program (2019) and Greater Sydney Community Landcare Grant – Round 3 (2016).
When does the group meet?
Our friendly team of residents meets generally on the first Saturday of the month for a three-hour working bee and at other times to address specific issues.
Contact details for the group.
Find out more about the Nangarin Landcare group:
Website: https://nangarin.com.au/wildlife
Contact the Landcare team: info@nangarin.com.au
New volunteers are most welcome to work with our team to assist in managing this important ecosystem.
What is the groups focus area and work activities?
Razorback Environmental Protection Society (REPS) operates as a community-based organisation to preserve and enhance the rural and natural features of the Razorback environment. We actively monitor and respond to DAs re developments on Razorback where appropriate.
Through our Landcare Group, bush regeneration is carried out, mainly on members' properties in the Razorback area. This involves eradication of weeds (mainly wild olive and lantana) and planting of local native species. We also look after the "Fig Tree Garden" on the corner of Remembrance Dve and Mt Hercules Rd.
When does the group meet?
Once a month on weekends that are arranged to suit landholders.
Contact details for the group.
Julie Spriggs, Secretary - 0417 022488, julie.spriggs179@gmail.com

New volunteers always welcome. They don't have to be members.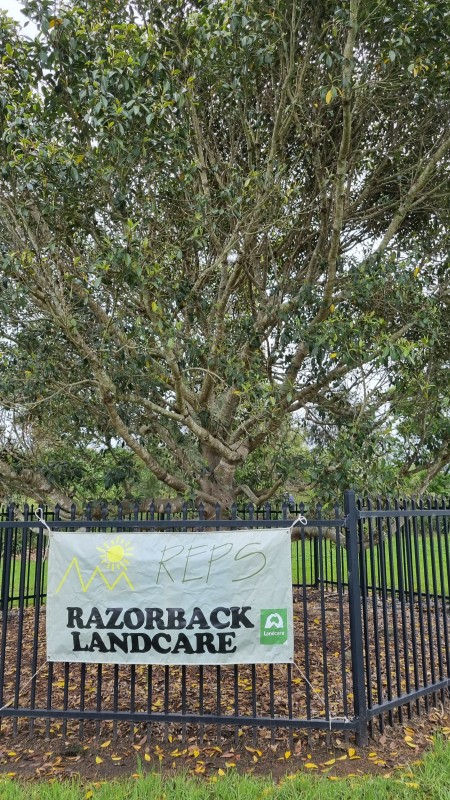 The Stonequarry Creek Bushcare group meets monthly under the historic viaduct.
We pull out weeds and plant seedlings in an ongoing attempt to restore the native bushland which is a habitat for echidnas, water dragons, frogs, dragonflies, birds (inc the azure kingfisher) and lots more.

Where: We meet at the end of Webster Street, Picton.
When: 9am on the third Sunday of the month. This is, of course, dependent on the weather so it's best to check beforehand.
New members always welcome. If possible, bring your own gardening tools and gloves.
Contact: Kate Nunan on 0479 044 972 for further information and for upcoming dates.