Employment Information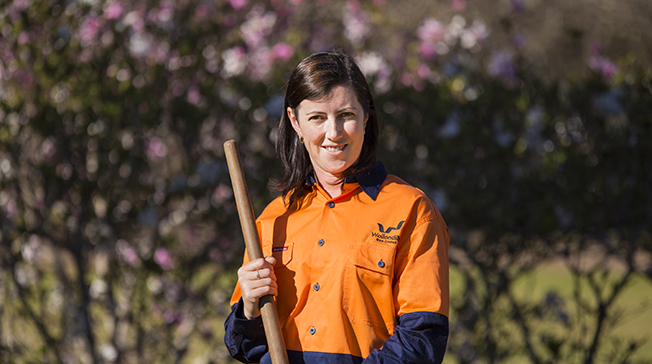 FAQs
We pride ourselves on our workplace culture, customer service and delivering for our diverse community.
What makes us better?
Competitive Salary
Rostered Day Off (9 day fortnight for outdoor staff and rostered day off every three weeks for indoor staff)
15 days sick leave per annum
Long Service Leave after 5 years
2 days Health and Wellbeing leave per annum
Generous Paid Parental Leave
Educational Assistance
Employee Assistance Program
Training and Development Opportunities
Employee Reward and Recognition System
4 weeks annual leave
Domestic violence support leave
Defence reservist and emergency services leave
Staff Social Club
Council is a smoke free workplace and an Equal Employment Opportunity employer and we are committed to the highest standards of workplace safety.
Wollondilly Shire Council is also proud to currently hold a bronze accreditation for Gender Equity employment.
Stage 1: Short Listing
The Selection Panel assesses all applications against the selection criteria, and decides which applicants will progress to the interview stage.
Stage 2: Interview
If you are selected for an interview, Council will advise you via email or phone of your interview date, time and location. We will also advise you if you need to bring any work examples or documentary evidence with you.
Stage 3: Reference Checks
As part of the recruitment process, your referees will be asked questions to support your application and interview responses.
Stage 4: Medical Examination and Working with Children Check
As part of the recruitment process, preferred candidates will be required to undertake a medical examination and also drug/alcohol test.
Additionally, if the position is child-related you will be required to complete a Working with Children Check.
Stage 5: Final Decision
The Selection Panel will carefully consider your application, interview and reference checks prior to making a final decision.
Council will then contact the preferred candidate to make a job offer.
Please allow four weeks from the closing date of the job advertisement for processing your application.
If your application is unsuccessful you will be notified via email or mail.
If you attend an interview and your application is unsuccessful, you will be notified by email or mail.
Unsuccessful applicants may contact the Selection Panel Convenor to get feedback on their application or interview.
A probation period applies to new employees.
Wollondilly Shire Council provides a variety of apprenticeships and traineeships through the organisation MY Gateway. You will gain on the job experience, professional development and a nationally recognised qualification.
Business Administration Traineeships
We host a number of Business Administration Trainees, who are placed in a range of sections of Council; including:
Employee Relations
Development Services
Community 
Governance
Library Services
Apprenticeships
Wollondilly Shire Council offers apprenticeships in the following areas:
Mechanic
Horticulture (Parks and Gardens)
Recruitment
MY Gateway recruits on behalf of Council in October/November each year.
Application Process
If you are interested in becoming a Business Administration Trainee or Apprentice with Council, please contact MY Gateway on 4627 1388 or visit www.mygateway.org.au
Wollondilly Shire Council provides opportunities to support the community to gain work experience for career development when possible.
We receive a large number of requests for work experience, so our work experience opportunities are aimed mainly at students currently studying.
Work experience opportunities are available in the following areas of Council:
Administration

Animal Holding Facility

Building Approvals

Surveying

Business Administration

Child Care

Civil Construction

Customer Service

Environmental Health

Events

Finance

Horticulture

Human Resources

Information Technology

Library Services

Mechanics

Town Planning

Waste
Availability of work experience opportunities are based on the relevant Departments operational requirements at the time.
Eligibility
You can apply for a Work Experience Opportunity with Council if:
You are currently studying at one of the following educational institutions High School, TAFE, University or College
Can provide appropriate insurance coverage (Public Liability and Personal Injury Insurance) from your place of study
Additional requirements for specific Council service areas may also apply.
Applications
To ensure Council has sufficient time to arrange work experience opportunities, please provide as much notice as possible.
Applications should be made in writing to work.experience@wollondilly.nsw.gov.au and include the following information:
Name
Place of Study
Contact Details - Phone number and email
Type of Placement - Include details of what you want to learn and undertake during your work experience placement
Length of Placement
Requested Dates of Placement
Personal Availability
Insurance Coverage Details
Any Other Relevant Information - Such as any requirements for reasonable adjustments to the workplace
Please Note:
Early Childhood Education applicants must provide Working With Children Check documentation if over the age of 18.
A Work Health Safety (WHS) White Card must be provided for all outdoor related work experience.