Have Your Say on the future of the Picton Botanic Gardens Precinct
Posted on: 15.12.2020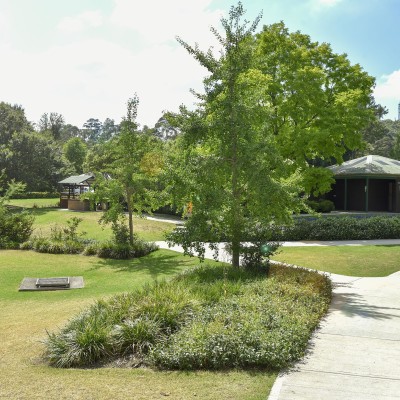 Based on input from the community, Wollondilly Council has developed a master plan for the Picton Botanic Gardens Precinct which is now available for comment on the Your Say Wollondilly website.
The plan is for the area including Hume Oval, Picton Sportsground, RSL Park, Racecourse Creek and Stonequarry Creek pathways and Picton Botanic Gardens.
Council consulted with the community during August 2020 on ways to upgrade and enhance the Picton Botanic Gardens and surrounding area.
The main preferences for improvements were revitalised creek edges, a new children's playground and a fitness trail or outdoor gym, which have all been incorporated into the plan.
Mayor Robert Khan said, "Thank you to everyone who contributed their input to the draft master plan for the Picton Botanic Gardens Precinct. Now we would like to know what everyone thinks of the plan and if we got it right."
"We are also keen to hear the community's thoughts on naming the area the Picton Parklands."
Interested community members should visit www.yoursay.wollondilly.nsw.gov.au where they can view the Draft Master Plan, submit comments, and take a quick poll on the proposed name.
Consultation closes on 1 February 2021. For more information call Council on 02 4677 1100 or email council@wollondilly.nsw.gov.au