Mayor's call for better access to local vaccinations is answered
Posted on: 13.09.2021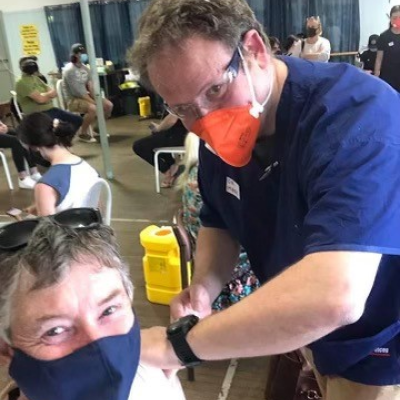 Mayor Robert Khan's call for priority access to vaccines for Wollondilly residents has been answered, with more vaccine supplies arriving at local GPs and pharmacies across the Shire this week and the announcement of an Aboriginal pop up clinic at Tahmoor on Friday.
NSW Health will be setting up the pop-up Pfizer vaccination clinic at Tahmoor Sportsground on the afternoon of Friday 17 September for members of the local indigenous community, by appointment. This will follow a pop-up clinic in the neighbouring Wingecarribee Shire at Mittagong that morning.
In addition to these much needed clinics, NSW Health has advised that GP practices across Wollondilly will all have Pfizer supplies from next week, making vaccines much more accessible for the whole community.Mayor Khan said, "I'd like to thank NSW Health for working with us to help provide better access to vaccines for the Wollondilly community."
"Hopefully the increased supply of Pfizer to our GPs and the chance to attend a pop-up clinic will fast track the process for those still waiting for a local appointment."
"This should give our community a significant boost in the race to vaccinate, and I look forward to seeing Wollondilly reach the targets of 70% and 80% double doses soon."
"I encourage everyone who hasn't got their jab yet to make the most of this opportunity, so we can all be ready when restrictions start to ease to get out and about again, to see our family and friends, and get our local economy back in shape."
In other good news, Picton Respiratary Clinic has set up Big Pfizer Sunday clinics at the Masonic Hall in Colden Street Picton, to allow more space to cater for the 1000+ patients being vaccinated on the day.
The first Sunday was a big success with glowing reviews from the community. Appointments can be booked online.
Residents are encouraged to keep an eye out for last minute cancellations - regular updates are provided on the Picton Respiratory Centre Facebook page.

A number of local pharmacies across Wollondilly will also soon have Pfizer and Moderna supplies, with some of these pharmacies already taking bookings.
To find out where else to access a vaccine near you, head to the Federal Government Vaccine Eligibility Checker,