Award winning architect appointed to design Wollondilly Community, Cultural & Civic Precinct
Posted on: 26.05.2020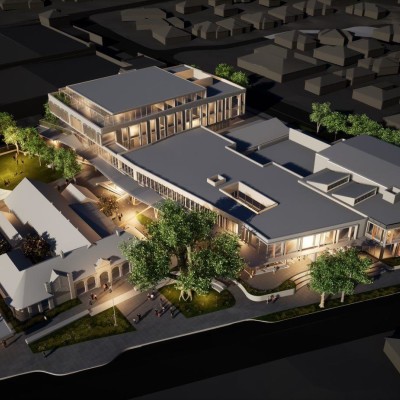 With great excitement, Wollondilly Council has announced the successful appointment of Williams Ross Architects for the design of the Wollondilly Community, Cultural and Civic Precinct.
Council is keen to maintain momentum on this priority project, which will help kick-start the local economy following the impacts of COVID-19. The appointment of the architect is a crucial step.
The construction of the Precinct will provide an economic stimulus, creating more jobs in the Shire and giving a boost to local businesses now and into the future, as well as providing an important community space.
Mayor Matthew Deeth said, "It was important that we found an organisation with a successful track record of delivering high quality designs and would also understand the unique character and heritage of the Wollondilly region."
"From a strong field of experienced tenderers, we are confident that Williams Ross Architects are the right partner to help bring our vision to life, which is more than just a multipurpose space for a range of formal and informal events."
"The Wollondilly Community, Cultural and Civic Precinct will be the heart of Wollondilly, a hub where the community can come together," he said.
"Williams Ross Architects will be with us for the whole journey, from consultation, development application, construction and right through to handover."
Williams Ross Architects have worked primarily with local and state government and not-for-profit organisations to provide community facilities, specialising in sports and recreation, cultural and educational projects.
Their designs have won awards in Australia and New Zealand and the team is focused on creating spaces that are beautiful and sustainable.