BLOOM: Wollondilly Garden Expo & Plant Fair
Posted on: 01.11.2022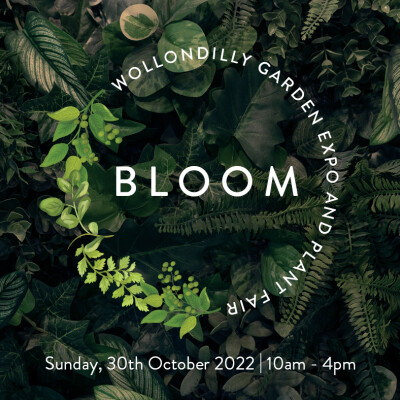 Wollondilly Shire Council was proud to host the first ever BLOOM: Wollondilly Garden Expo & Plant Fair on Sunday 30 October under sunny skies at the Picton Botanic Gardens.
The event, which attracted over 2000 attendees on the day, featured over 30 market stalls from both local and visiting businesses specialising in outdoor, garden & plant products. The carpark transformed into Eat Street with a selection of Food Trucks and straw bales to sit and grab a bite to eat, while the Children's Corner offered free face painting and Terrarium classes all day long.
Standout attractions on the day included the Green Thumb Tent, which played host to a number of specialty workshops including, propagation, composting and worm farming, and Pinot & Picasso Camden's beautiful Waratah & King Protea paint classes. The BLOOM Stage was the main focus of the day, with our MC Hortiman joining us, alongside a range of informative talks taking place from local experts in the field, live music acts and even a surprise visit from a very special guest speaker, Costa Georgiadis to wow the crowds. The Spring Garden Competition awards announcement also took place on the BLOOM Stage this year, with many happy entrants in attendance.
BLOOM has already received much positive feedback, with a huge amount of interest in future years where we hope to see the event grow. If you are interested in providing feedback of BLOOM: Wollondilly Garden Expo & Plant Fair, please complete the Post Event Evaluation Form.