Council calls for Committee Members for Australia Day Awards
Posted on: 07.09.2020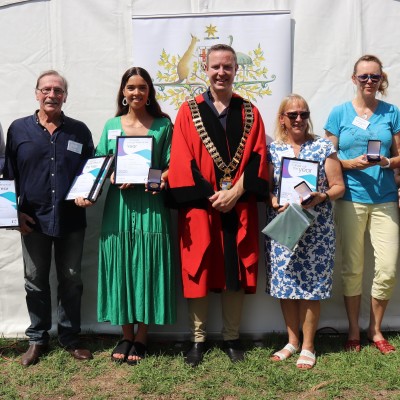 The Australia Day Awards Committee is now calling for new members.
Do you:
• Have knowledge and experience you are willing to share?
• Want to volunteer and give back to your community?
• Want to learn more about your Council and contribute to decision making that helps shape the future of Wollondilly?
If this sounds like you, then we invite you to nominate for the 2020 /2021 Committee.
The Committee is made up of residents, previous Australia Day Award winners and Councillors. It focuses on identifying nominations for the Australia Day Community Awards and contributing to the planning of the Australia Day celebrations and festivities in Wollondilly.
Committee members also act as ambassadors for Australia Day throughout the year. The Committee meets monthly from October through until January, and more frequently as Australia Day approaches.
To learn more about what is involved or to register online please review the Australia Day Committee:  
https://www.wollondilly.nsw.gov.au/council/meetings/council-committees-and-advisory-groups/council/australia-day-committee/
Expressions of Interest close 5pm, Wednesday 30 September 2020.
For further information, please call Council's Events Officer on 4677 1100 or email council@wollondilly.nsw.gov.au