Council investigates dog attacks on local livestock
Posted on: 31.05.2022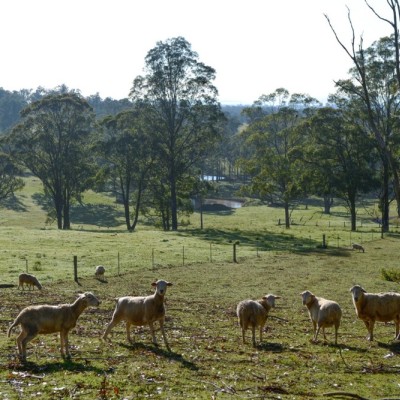 Wollondilly Council is investigating recent reports of domestic dog attacks on livestock in the Orangeville and Werombi areas.
Council rangers are carrying out patrols and will impound any dogs that are found to be on someone else's property or straying. Residents are asked to alert Council if they see dogs wandering free in the area.
Mayor Matt Gould said, "Residents should be vigilant with stock on their properties and report any dog attacks to Council."
"Dog attacks from wild or domestic dogs can have a significant impact on farmers financially and emotionally. It is estimated dog attacks cost farmers thousands of dollars each year on lost income and it is obviously extremely distressing for the livestock involved."
"It is the responsibility of dog owners to keep their pets contained within their property and prevent them from causing harm to other animals or people."
"Council takes all dog attacks seriously and the owner of a dog attacks, injures or kills livestock is responsible for the cost of the veterinary treatment for those animals if the owner of the livestock chooses to pursue civil action."
Under the provisions of the Companion Animals Act 1998 it is the responsibility of the owner or person in charge of a dog to ensure that it is kept within the confines of the property boundaries.
All dogs should be on a leash and under the effective control of a competent person when they are in a public place.
Under the Act, a farmer may lawfully seize and detain a dog on a property if they reasonably believe the dog may injure or kill livestock being farmed on that property.
This includes injuring or destroying the dog in order to prevent the attack or loss of stock, something that is upsetting for everyone involved.
Legally, the owner of the livestock can take action against the dog owner to recover the cost of injured or killed animals. The Act also provides for various significant penalties which may be imposed upon the owner or person in charge of an offending dog.
Dog attacks should be immediately reported to Council by phoning 4677 1100 both during work hours and for after-hours attacks.