Council supports economic recovery with community events across the Shire
Posted on: 13.01.2021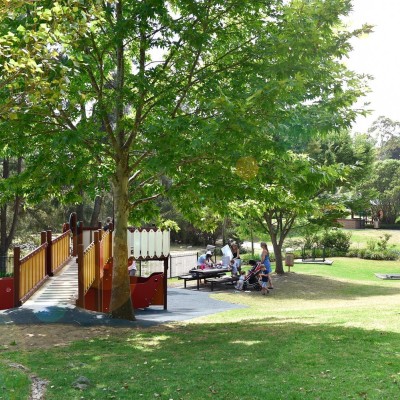 Wollondilly Council will host a series of community events across the Shire in early 2021 to encourage residents to spend locally, boost economic activity and have some fun in towns and villages hit by bushfires and the pandemic over the past year.
Mayor Robert Khan said, "Local communities and businesses have had a tough year. Council wants to support them to get back on their feet with a positive start to 2021."
"These events will be fun, family focussed and a great opportunity for residents to get together safely outdoors in their local areas," he said.
"People coming into town for the events will also have the opportunity to stop by at local businesses and hopefully spend some money while they are there."
The summer programs will kick off with an Eat Street event and outdoor family movie night on Saturday 30 January in the Picton Botanic Gardens.
This event is funded by the NSW Department of Planning, Industry and Environment Summer Fund.
It will run from 3pm-10pm with the movie, Dolittle starting from 8.30pm. Local food trucks will be invited to take part, offering a range of dinner options on the night.
Attendees will be seated with a socially distanced approach to comply with current Covid-19 restrictions.
A bushfire recovery event funded by the AUSTRADE Bushfire Tourism Recovery Initiatives Program will be held from 3pm at Warragamba Civic Park on 6 February, including a live performance from children's entertainers, The Beanies.
There will be a range of stalls set up and the movie Trolls World Tour will be screened from 8.30pm.
On 19 February Bargo Sportsground will be the venue for a variety of food stalls from 3pm and the family movie The Big Trip at 8.30pm.
This is funded by a Commonwealth Government Recovery Grant, which also supports a live music event at Willis Park, Oakdale featuring a performance by local bands on 5 March, with stalls and food vans available on the night.
On 20 March, Telopea Park at Buxton will also host a Bush Fire recovery live music event supported by AUSTRADE to cap off the series.
More details will be available on Council's website and social media closer to the dates.
Local businesses and producers are encouraged to submit an expression of interest for these and future events.