Council's Disability Inclusion Action Plan will create a more inclusive and accessible Wollondilly
Posted on: 29.06.2022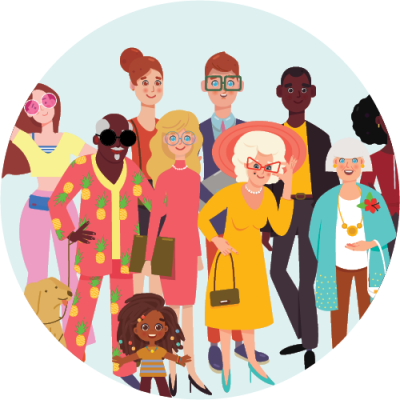 Wollondilly Council is committed to making the Wollondilly Shire a more inclusive and accessible place to live and work.
At Tuesday night's meeting, Council endorsed the Disability Inclusion Action Plan (DIAP) 2022-2026 to ensure ongoing support for people with disability and their carers to be involved fully in community life.
Mayor Matt Gould said, "With one in five people in Australia living with some form of disability, we want to make sure that that Council's services, facilities and activities can be accessed by everyone in our community."
"Disabilities can be very different from person to person and can be physical, intellectual, sensory, or a mental illness. They can be there from birth or occur during a person's lifetime, and they can be temporary or permanent."
"As we plan for the future of Wollondilly we want to consider the needs of people of all abilities, so no-one is left behind."
"The revised Disability Inclusion Action Plan is a clear, achievable and concrete way in which Council can enable better inclusion and accessibility for people living with disability in the community."
Wollondilly Council's DIAP focussed on four essential themes: attitudes & behaviours, liveability, systems & process and employment opportunities.
Council consulted with a range of key stakeholders during the community engagement process, including community members living with disability or frail due to age, carers, community service providers, community groups, the Wollondilly Access & Inclusion Advisory Committee, Community Development officers at neighbouring councils and the general community.
The consultation raised the need to increase the visibility of people with disabilities and awareness of all disabilities, as well as improving physical accessibility (footpaths, ramps, railings, parking, toilets, council buildings, play spaces, parks, pools) and increasing opportunities for social connection through accessible and well promoted events.
The feedback also highlighted the need to increase employment opportunities for people with disability, removing barriers and providing support for businesses to make this possible.
At Tuesday night's meeting Council agreed to update the Development Control Plan to improve accessibility provision in multi-dwelling housing across the Shire and to review the data for Development Applications to reflect that.
Council will now work on implementing the actions identified in the Plan within the organisation and right across the Shire.