Have Your Say on potential Water Play Facilities in Wollondilly
Posted on: 06.04.2021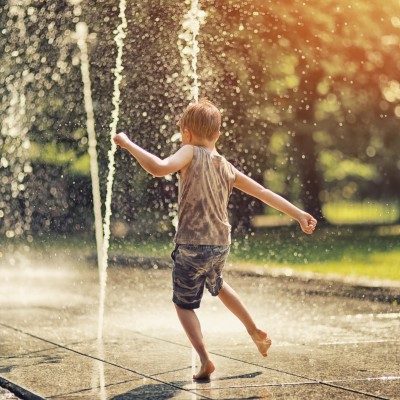 Wollondilly Council is considering the feasibility of providing water play facilities in the future to allow for interactive play and cooling down during the Shire's warm summer months.
Council is asking residents to check out the Feasibility Report and take a quick survey to provide feedback on the potential facilities to help guide future planning.
Wollondilly Mayor Robert Khan said, "Water play facilities are becoming increasingly popular. Council recognises the value of these family-friendly spaces and the community's interest in having more local facilities."
"Throughout summer, water parks are a great place for cooling off and having fun. I encourage residents to have a look at the study and complete the survey to let us know their thoughts."
The Feasibility Study has identified five potential sites for small to medium scale water play facilities.
Council is seeking feedback on the pros and cons of the identified locations, the use of potable (drinking) water vs re-treated water, and the community's priorities in relation to water play facilities.
The potential locations which have been identified are:
•  Emmett Park – Tahmoor
•  Memorial Park – Thirlmere
•  Barrallier Park – The Oaks
•  Wollondilly Leisure Centre
•  Warragamba Pool
For more information, or to view the Feasibility Study and take our survey visit Your Say Wollondilly or call 4677 1100.
The survey closes 3 May 2021.