Improved Duty Planning Services commence today
Posted on: 01.03.2021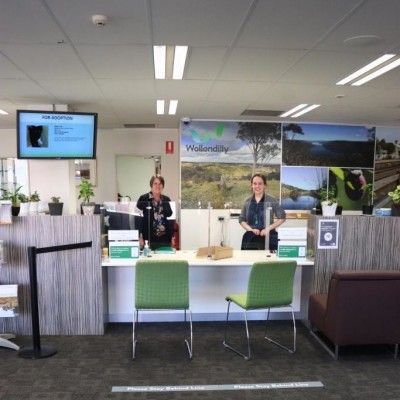 Wollondilly Council is introducing an improved Duty Planning service from 1 March 2021, including welcoming customers back to a face to face service following 12 months of restricted contact due to Covid restrictions.
Rather than just reverting back to the old system, Council is introducing improvements that will give customers a range of options when it comes to discussing their Development Applications.
Mayor Robert Khan explained, "Customers have the choice of face to face meetings, call backs, video conferencing or written comments sent by email."
"The ability to make appointments with our planners will provide a much more convenient service."
"Of course, Council staff will still be happy to attend to walk-in customers at the Customer Service counter."
Appointments can be made by phone and customers can choose their preferred way of doing business.
An online booking system will also be a reality very soon, making it even easier to make an appointment with a Duty Planner in the coming months.
Perspex screens have been installed in the customer service area to provide extra protection for visitors, in line with health advice.