New Director for Shire Futures Welcomed to Wollondilly Council
Posted on: 27.06.2022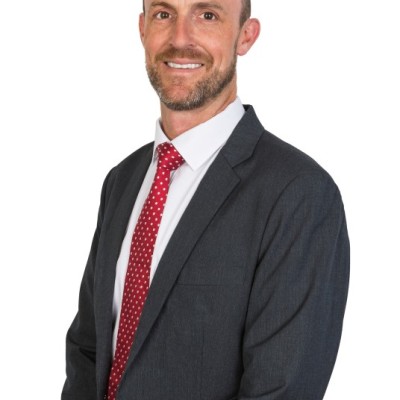 Following a competitive recruitment process, Wollondilly Council has appointed a new Director, Shire Futures.
Martin Cooper will be leading the newly established Directorate with a key focus on future land use and infrastructure planning, together with job creation and protecting and enhancing the Wollondilly Shire.
CEO Ben Taylor said, "Mr Cooper joins Wollondilly with great demonstrated experience shaping places, having led the strategic planning for our neighbour Camden for many years, and also brings a real passion for Wollondilly and our rural character having spent his early career here as a rural projects officer."
"Our focus is on enhancing all that is wonderful about Wollondilly - our historic villages, green rolling hills and bush - as well as building a wonderful sustainable new community in Wilton, and I look forward to Martin making a real difference for our community".
"He is joining us at a pivotal time for Wollondilly, as our Shire is experiencing the early effects of growth and we are working hard to shape this growth and create a high performing organisation for our rapidly growing Shire."
Most recently the Manager Strategic Planning for Camden Council, Martin has also worked in various roles with the NSW Department of Planning and Environment, and enjoyed his early career at Wollondilly Shire Council as a Rural Projects Officer and Environmental Health Officer.
Mr Cooper said, "I am very happy to be returning to Wollondilly Shire Council and am honoured to have been appointed to the role of Director Shire Futures."
"I am looking forward joining the strong team at Wollondilly and continuing the work the Council and management team have commenced to prepare the organisation to respond and adapt to the pressures of growth."
"I have a strong passion for the Shire and it is a great honour to have the opportunity to help shape its future growth, which respects the rural character, natural and built environment, history and charm that draws residents and visitors alike to Wollondilly."
Council has now put in place a new Organisational Framework under CEO Ben Taylor to lead the organisation into the future, with three Directorates: Customer & Corporate Services led by Ms Caroline Argent, Shire Futures led by Martin Cooper and Shire Services, with the Director recruitment underway.
This new Framework is the start of a new era for Wollondilly, as it strives for high performance, excellence in customer service and to shape a positive future for the Shire.