New Director for Shire Services welcomed to Wollondilly Council
Posted on: 20.07.2022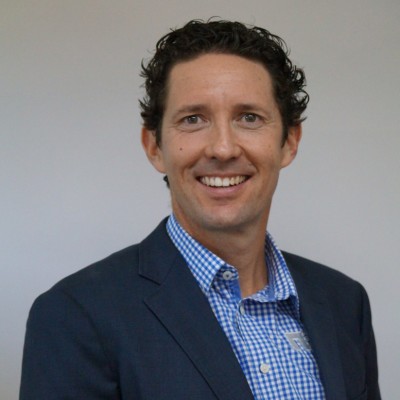 Following a competitive recruitment process, Wollondilly Council has appointed a new Director, Shire Services.
Peter Buckley will be leading the newly established Directorate with a key focus on excellence in operational service delivery including roads, parks and recreation, community services, waste & environment and capital project delivery.
CEO Ben Taylor said, "Mr Buckley joins Wollondilly as an experienced customer-focused leader of high performing organisations, and one with a real passion for Wollondilly."
"He has demonstrated significant experience leading private sector engineering, workforce management and healthcare organisations, was recognised as Young Achiever of the Year Wollondilly 2003 and Young Illawarra Business Leader of the Year 2012 and began his career with a mechanical engineering trade before completing university studies including an MBA."
"Our focus is improving our assets and services to meet community expectations and enhancing all that is wonderful about Wollondilly, and I look forward to Peter bringing his experience together with his passion as a local resident to make a real difference for our community."
"He is joining us at a pivotal time for Wollondilly, as our Shire grows rapidly and we invest in improving our assets and services, working hard to create a high performing organisation for our community."
Most recently the General Manager of NEPEAN Engineering & Innovation, Peter has also worked in various roles including with MyPass Global, Peoplecare Health Limited, Programmed (Skilled Group) and commenced his career with a Mechanical Engineering Trade Certificate.
Mr Buckley said, "as a lifelong resident of the Wollondilly I am inspired by the vision to make Wollondilly Shire even better, together. It will be an honour to lead a diverse team of great people and work together to deliver a high-quality service to the Wollondilly community."
"I look forward with anticipation to meeting my colleagues and understanding how to best serve and lead a diverse portfolio within the Directorate, particularly with the prospect of significant growth and advancement for the Wollondilly Shire in the coming years."
"I am proud of our Shire and with the necessary experience, qualifications and skills I cannot wait to join the team, and with personal values aligned to that of the Wollondilly Shire Council a key focus will be the direct service delivery to the community along with project delivery and success."
Council has now put in place a new Organisational Framework under CEO Ben Taylor to lead the organisation into the future, with three Directorates: Customer & Corporate Services led by Ms Caroline Argent, Shire Futures led by Mr Martin Cooper and Shire Services led by Mr Peter Buckley. This new Framework is the start of a new era for Wollondilly, as it strives for high performance, excellence in customer service and to shape a positive future for the Shire.