New Manager Infrastructure Operations on board at Wollondilly Shire Council
Posted on: 17.10.2022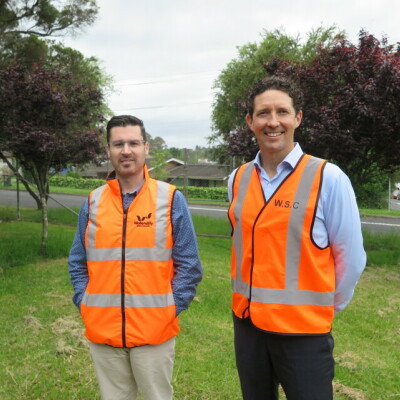 After a competitive recruitment process, Wollondilly Shire Council has appointed Paul Draper as the new Manager, Infrastructure Operations.
Making the announcement today, Director Shire Services Peter Buckley said, "Paul was a standout during the recruitment process and I look forward to see him lead a growing team which is instrumental for the future of our Shire."
Mr Draper has been employed at Wollondilly Council as Works Engineer since November 2010 and is well prepared to take on the challenges ahead.
Mr Draper said, "I am very excited to embrace the big challenge of improving the condition of the road network and make Wollondilly an even better place."
"My vision for Infrastructure Operations is to do everything I can to support our hard-working staff so they can continue to safely and efficiently deliver the best service possible to the community."
This appointment is another step towards creating a high-performance organisation that will provide excellence in service delivery, building a great future as the Shire moves into a new era.