New Visitor Guide showcases the unique attractions of the Wollondilly Shire
Posted on: 28.10.2021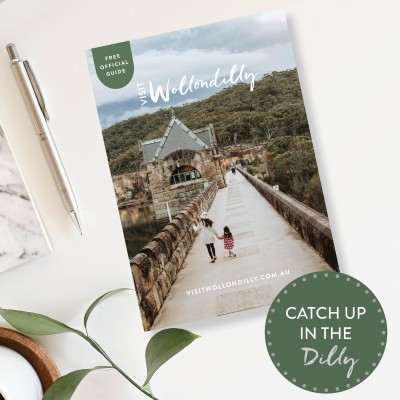 Wollondilly Council's highly anticipated Visit Wollondilly Guide has been launched today, showcasing the region to visitors and locals eager to get out and explore the region after lockdown.
The new visitor and lifestyle guide features suggestions for day trips for all tastes, from the NSW Rail Museum and Wollondilly Heritage Centre through to Picton Karting and the Sydney Skydiving Centre.
The guide presents some of Wollondilly's interesting historical locations and natural beauty, including its unique towns, water catchment areas and abundant National Parks.
It also features the Faces of the Dilly, introducing some of the friendly locals and discovering why they call the "Dilly" home.
CEO Ben Taylor said, "The new Visitor Guide is a chance to show off all the amazing things we have on offer here in the Wollondilly Shire."
"We are conveniently close to the city and the beaches, but have managed to retain our country charm and warm hospitality."
"Now that we are all emerging from lockdown, it is fantastic to be able to invite visitors back to the area to support our local businesses and get our economy moving again."
The Visit Wollondilly Guide is downloadable at Visit Wollondilly and printed versions can be ordered online or available for pick up at Council's Administration Building in Picton, the Library, the NSW Rail Museum and at key events and local businesses.
Orders for the guide, including supplies to distribute, can be found under can be found under Connect on Business Wollondilly.