Plans for Wilton Town Centre on Public Exhibition – Have Your Say
Posted on: 09.11.2020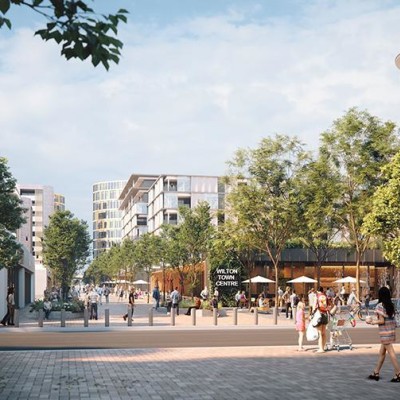 Wollondilly Council has welcomed the NSW Government's release of the planning package for the Wilton Town Centre for public comment and called on community members to have their say on the plan for the area.
The plan outlines how critical infrastructure will be delivered for the new Wilton Town Centre and goes on public exhibition today for a period of six weeks. The package outlines that the proposed precinct rezoning will deliver:
a major retail and commercial centre to provide jobs and services
a new Kindergarten to Year 12 public school
a new major public open space including sports fields
improved roads and public transport Infrastructure including provision for a central bus terminal
protection of about 39 hectares of environmentally sensitive land
new homes with a mix of housing types from detached houses to low-rise apartments
Council recently resolved to advocate for the accelerated delivery of NSW Government infrastructure to create vibrant, healthy and sustainable communities in the new town in Wilton.
Mayor Robert Khan said, "It's fantastic to see the proposal for the new town centre, with land set aside for a shopping centre, a new K-12 school, playing fields and a public transport interchange, with Wilton also including an aquatic centre, library and community health centre."
"Our vision is for to create a vibrant, healthy and sustainable communities in our new town in Wilton and it is critical we get the planning for the new town centre right." 
"We would like to see the fast-tracking of infrastructure to provide these important facilities for Wilton residents and the broader Wollondilly community as soon as possible."
"Council welcomes the exhibition and encourages all Wollondilly residents to have a look at the plans and provide feedback to the State Government." 
"Council will also be reviewing the proposal in detail and working hard to ensure the final planning package provides the best outcome for the Wollondilly community."
Items expected to be delivered within the next five years include land set aside for a K-12 school site, community facilities, playing fields and open space as well as the main shopping centre.
At the October meeting Council resolved to push hard for local economic recovery and job creation, calling for a list of infrastructure to be fast-tracked in Wilton including effective public transport with electrified rail, a new health precinct, the K-12 government school, and a cohesive, connected pedestrian and cycling network.
Council is also advocating for efficient water use and reuse in Wilton, effective wastewater servicing, extensive tree coverage, protection of native animals, preservation of significant vegetation and the creation of local jobs for residents.
Council has called for an urgent upgrade to the Picton Road and Hume Highway intersection and urgent widening of the Picton Road in stages to Wollongong.
To have your say on the proposal, head to the Wilton Town Centre page on the NSW Department of Planning, Industry and Environment website.