Wollondilly Mayor urges locals to get tested for Covid-19, get vaccinated
Posted on: 23.07.2021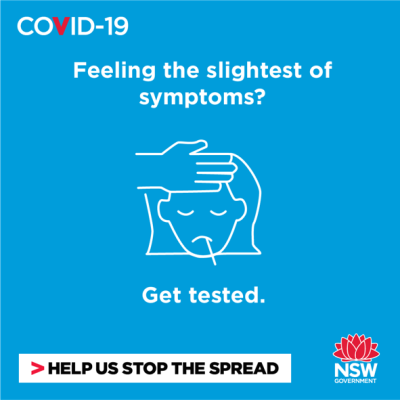 As the Covid-19 situation in NSW continues to worsen, Wollondilly Mayor Robert Khan has encouraged locals to get tested to make sure any cases are picked up before they spread throughout the Shire. The Mayor is now also fully vaccinated and encourages others to follow suit.
Wollondilly is usually at the forefront but needs to up its game when it comes to testing numbers, with only half the number of tests for Covid-19 per 1000 residents in comparison to other parts of South West Sydney.
Saturday's figures showed over 4400 Camden residents showing up, with nearly 6600 in Campbelltown but only 1035 tests carried out in Wollondilly.
Mayor Khan said, "Wollondilly has been fortunate so far that the current outbreak hasn't taken hold in the Shire, however this is a very contagious strain of the virus and with many of our residents travelling out of the area for essential work, we need to stay vigilant."
"Cases are spreading quickly across the South West of Sydney, so even if you have the mildest of symptoms, you should get tested. If you have been in any of the areas of concern, you should also get tested. We want to keep our families and our community safe!"
In positive news, registration for Covid-19 vaccinations at the South Western Sydney Vaccination Centre at Macquarie Fields have opened through the Vaccine Eligibility Checker, with the centre expected to provide up to 5000 vaccinations a day.
More vaccination sites are becoming available, with a number of Wollondilly GPs now also offering vaccinations from their clinics.
Mayor Khan said, "I have got my jabs and I'm glad to have that protection. Even if I do get Covid-19, being vaccinated means my chances of sickness or hospitalisation are extremely low."
The latest information on Covid-19 including all the local testing sites is available on the NSW Health website www.health.nsw.gov.au/