Wollondilly Council congratulates Kim Hill on Volunteer of the Year award
Posted on: 09.09.2020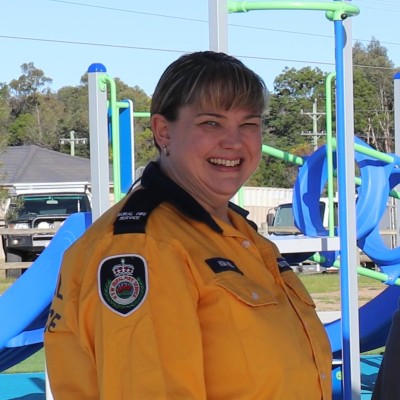 Wollondilly Shire Council has congratulated Kim Hill on winning the Macarthur Volunteer of the Year Award in recognition of her great work supporting the community through difficult times.
The South Western Sydney / Macarthur Volunteer of the Year Awards were held via Zoom yesterday, Tuesday 8 September 2020. Kim Hill was awarded Macarthur Adult Volunteer of the Year award and overall winner of the Volunteer for Macarthur.
Kim is a volunteer member of the Buxton Rural Fire Service (RFS) and the Picton CWA. She was involved in fighting the Green Wattle Creek fire, establishing the community recovery hub at Balmoral in collaboration with Kerrie O'Grady and the Picton CWA and also fundraising over $200,000 for the memorial fire truck playground in Telopea Park to remember those that gave their lives to protect the community.
At the community recovery hub, Kim worked tirelessly to make sure others had what they needed as they started the recovery process from the impacts of the summer bushfires.
She ensured resources were provided at the hub, coordinated housing for people and picked up food donated by local businesses to feed others.
Wollondilly Mayor Matthew Deeth said, "I would like to congratulate Kim Hill on her receiving this award and for her contribution to our community."
"I would also like to thank Kim on the tremendous work she has done in raising over $200,000 towards the memorial at Telopea Park in Buxton as a tribute to Horsley Park RFS members, Geoffrey Keaton and Andrew O'Dwyer who tragically lost their lives during the Green Wattle Creek Fire."
"In Wollondilly, we have faced more challenges than ever before and we are fortunate to have our volunteers like Kim to help support our communities during difficult times." he said.
Kim will now go on to represent the area at the State Volunteer Awards.