Wollondilly Council endorses planning changes to promote agritourism and support local farms
Posted on: 28.03.2022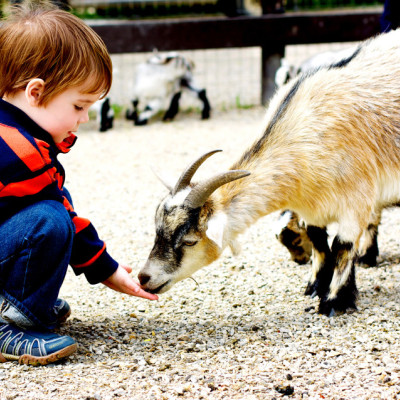 Wollondilly Council has endorsed the inclusion of a series of amendments to the Wollondilly Local Environmental Plan 2011 to help promote agritourism in the Shire and build resilience in the farming sector.
At Tuesday night's meeting, Council adopted a number of changes which were proposed as part of the NSW Government's Agritourism and Small-Scale Agriculture Development program.
The changes will make it easier for farmers to use their land in new and innovative ways to complement their existing businesses and support farms to generate alternative income streams.
They include a number of new or updated land use terms and two optional clauses related to agritourism developed by the NSW Department of Planning; permitting agritourism, farm experience premises, farm stay accommodation and farm gate premises on various rural lands with consent.
Mayor Matt Gould said, "Retaining and growing viable agriculture within the Shire is one of our top priorities. Our farmers have taken a hit in the last few years and we want to help them recover from the impacts of bushfires, storms, floods and Covid-19."
"These additional income opportunities will help make farms more resilient to the economic impacts of natural disasters and other unexpected events."
"I look forward to seeing our rural lands being retained for rural purposes and enjoyed by residents and visitors to our beautiful Shire."
The changes will complement Council's proposed LEP amendment to make it easier to celebrate in Wollondilly, and to support and activate the rural economy.
Council has called upon the Department to accelerate all of the necessary changes including the Stage 1A planning proposal, to make sure Wollondilly's rural land owners and industries benefit from these important reforms.
More information about the changes proposed by the State Government are available at https://www.planning.nsw.gov.au/Policy-and-Legislation/Under-review-and-new-Policy-and-Legislation/Planning-amendments-for-agriculture
A copy of the report considered by Council is available at
https://agendasandminutes.wollondilly.nsw.gov.au/Open/2022/03/CO20220322AGN2353.PDF