Wollondilly Council provides extra support for small businesses impacted by Covid-19
Posted on: 28.09.2021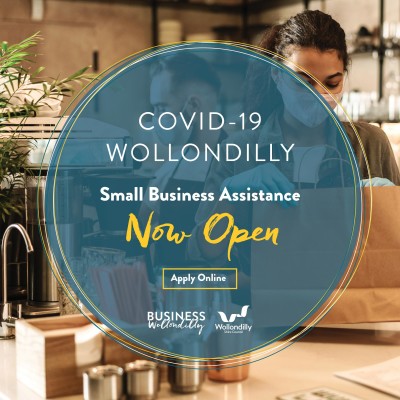 To complement the Service NSW fees and charges rebate for small businesses, Wollondilly Council has announced additional support and will waive a range of business-related fees until February 2022.
Mayor Robert Khan said, "Council recognises that businesses and residents are again facing enormous challenges and uncertainty due to COVID-19 and current lockdown restrictions."
"We want to provide whatever support we can, so we are introducing additional fee waivers as part of the Wollondilly Business Support Package."
The fee waivers for small business that are part of the package include:
Environmental health inspection fees
Fire safety inspection fees
Development application and assessment fees such as pre-lodgement advice fees
Construction and occupation certificate fees
Wollondilly small businesses may be eligible for the fee waivers if they have an Australian Business Number (ABN) registered in NSW and a business address located in the Wollondilly Local Government Area.
They are also required to have total Australian wages below the NSW Government 2020-21 payroll tax threshold of $1.2 million.
In addition to the waivers, Council's Tourism and Business Support Team is using its Business Wollondilly communication channels to connect businesses with the latest information on the assistance available through the State and Federal Government.
The team is also supporting businesses to adapt to a new way of operating during Covid-19, including using contactless delivery, click and collect and other online services.
For further details and to apply for the fee waivers, head to Business Wollondilly.