Wollondilly Council reappoints CEO for next five years
Posted on: 04.07.2022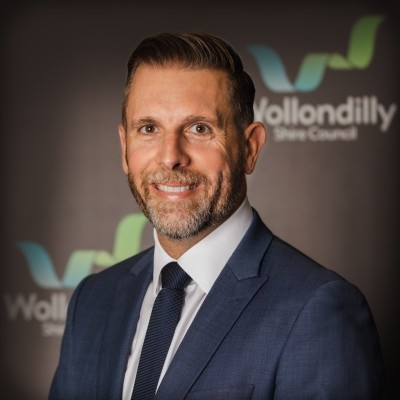 Wollondilly Shire Council has reappointed Ben Taylor as CEO for a further five years from July 2022.
Mayor Matt Gould said that Mr Taylor had shown exemplary leadership during a challenging period and has the full support of the elected Council to lead the organisation for the years ahead.
"Ben has transformed the Council since joining us in 2019 and continuously demonstrates a real passion for Wollondilly and our community."
"His leadership of the organisation through bushfires, floods and Covid has been outstanding, but it has been his ability to build staff engagement, integrity and improve organisational performance that makes the biggest difference for our community."
"In just three years we've moved from a real low to being in the top 10% of Councils for staff engagement, and this translates directly to demonstrated performance improvement and high service quality."
"Under Ben's leadership Council has delivered a huge range of new capital works across the Shire, put on more operational crews, invested in modern plant and equipment, reduced our infrastructure backlog, introduced a digital customer service portal, improved DA determination times, established a business investment concierge service and cared for our staff and community through challenging times."
"There is more work to do, but already we're going from strength to strength and seeing faster responses to road repairs, maintenance blitzes across the Shire, have a fully-funded long term financial plan as well as capital works program and a refreshed Organisational Framework so we can effectively manage our growth for the future."
"Working with Ben we also have a great plan in place to improve our assets, particularly our roads, and transform our services to the highest standards".
Ben Taylor thanked the Council for its strong confidence in supporting him to continue in the role.
"Over the last nearly three years, I have found this role both immensely rewarding and challenging.
"Wollondilly is a wonderful place, full of amazing people with an extraordinary future ahead of us. The next phase is focussed heavily on bringing our infrastructure to the standard expected by the community and also shaping the future growth that is coming our way to make Wollondilly even better.
"I am honoured to be able to lead the organisation through this exciting period," said Mr Taylor.