Wollondilly Mayor slams NSW Government's destructive plan to fast-track housing in Appin
Posted on: 02.11.2022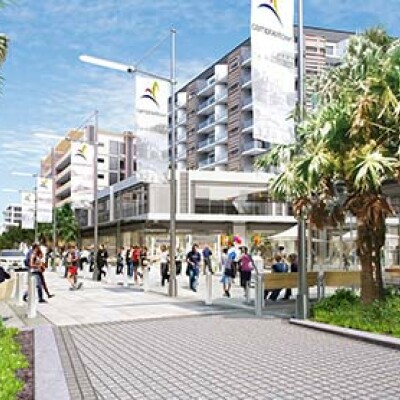 Wollondilly Mayor Matt Gould has slammed the NSW Government's latest plan to fast-track development in Appin and leapfrog Council to assess planning proposals.
Housing Minister Anthony Roberts announced today he will be fast-tracking the destruction of 2,460ha in Appin, taking on assessment of three large housing proposals for a total of 16,000 homes within Wollondilly.
Mayor Gould said, "We are bitterly disappointed at the NSW Government's rushed announcement and that once again we are seeing them rubber stamp massive residential developments in an area that completely lacks the most basic infrastructure to support it, and without any meaningful commitment to roads, public transport, schools, hospitals or other essential services."
"The State Government has clearly learnt nothing from the mistakes it has made at Wilton. The Government's own plans show there is no strategy for infrastructure or jobs," he said.
"It is way too early to start building houses at Appin, and it is counterproductive to have growth areas competing against each other for basic infrastructure."
"As it is, there is a half a billion-dollar shortfall in funding for infrastructure at Wilton and opening up another massive development front at Appin will only see growth areas competing for the same inadequate bucket of money to get schools, health and education in place."
"If the State Government was serious about actually addressing the housing crisis instead of doing sweetheart deals with developers it would be focused on delivering the infrastructure needed to fast track the delivery of homes in Wilton, where the land has already been rezoned and where the delivery of thousands of new homes is only being held up by the failure of the Government to provide the most basic enabling infrastructure."
"We are still waiting for important road connections to be built, for public transport, for schools, and for a hospital. Wilton will be a town the size of Port Macquarie and the Department of Education has been silent on plans for a new high school."
"Houses are needed, but so are the jobs. Residents of these proposed developments will be travelling ridiculously long distances to access employment."
Minister Roberts has stated that while planning proposals are normally lodged with councils in the first instance, the State will undertake the assessment of these proposals in the Greater Macarthur Growth Area.
Mayor Gould said, "No funds for infrastructure. No plan for local jobs. Our scarce rural lands and koala habitat destroyed forever. What could be driving such a decision to build houses, not a community?"
"The elected Council, community and majority of landowners were removed from the entire strategic planning process in Greater Macarthur, and we have not even received so much as a briefing from the State Government following the secretive State-led technical assurance panel."
"The State Government has continued to ignore our requests for information, for engagement and for transparency in the process and has now entirely removed the elected Council from the process because it knows we will refuse to allow inappropriate development that lacks the infrastructure to support it."
"Wollondilly isn't against providing our fair share of appropriate development for Greater Sydney, in fact we are one of very few councils that are exceeding our housing targets."
"We need to look after our community now, as well as ensure we don't create problems for future generations."
"The Minister claims this proposal will look after our local koala population, but building houses will definitely not secure the protection of important koala corridors. In fact, Wollondilly's disease-free koala population will be under significant threat if this plan is fast-tracked, with their food trees cut down to make way for houses."
"This blatant case of putting billionaire developer interests before the needs of the community will be to the detriment of current and future Wollondilly communities, as well as our koala population."
Along with Wilton, these new developments would effectively triple the population of the Wollondilly Shire, putting unprecedented pressure on the Shire's already struggling road network and highlighting the lack of public transport options, schools and health care.