General Approval to Burn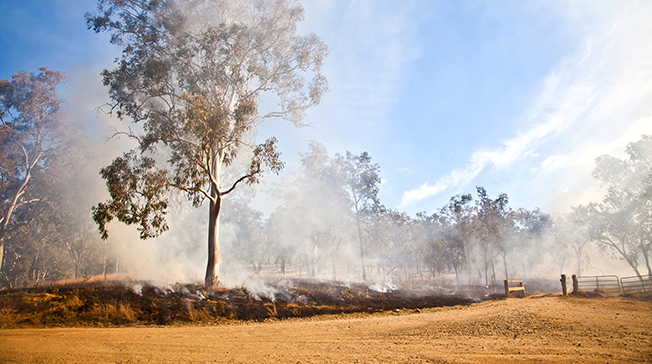 The NSW Rural Fire Service has advised that the Bush Fire Danger period ceased on 1st April 2020 and unless otherwise advised sooner will be re-enacted as of 1 October 2020.
A person who lights a fire without the required approvals is guilty of an offence, with penalties including large fines and/or imprisonment.
A General Approval to Burn may be issued to allow the burning of small piles provided that you can meet all the criteria of the General Approval , including being located in the correct zones.  If not, you may make application for a Pile Burn Application.  Our Customer Service staff will advise if this is an option for you.
Every landholder has a responsibility to prevent fire from spreading from their property and there can be serious consequences for people who light fires and leave them unattended.  A requirement of the approval process is that there must be a responsible adult in attendance at all times that the fire is alight.   An escaped hazard reduction can be very difficult for firefighters to contain.
Once a General Approval or a Pile Burn Permit is issued, residents must take current conditions and weather forecasts into consideration before starting a burn.
The primary concern should always be safety, so never conduct a burn if conditions are not suitable.
Every  criteria of the General Approval or a Pile Burn Permit must be complied with including the expiry period of the Approval/Permit.
PENALTIES FOR OFFENCES
FAILURE TO COMPLY ANY APPROVAL MAY RESULT IN AN ON THE SPOT FINE OF $500 FOR AN INDIVIDUAL OR $1000 FOR A CORPORATION. IN THE EVENT OF A PROSECUTION, THE MAXIMUM PENALTY IS $5500 FOR AN INDIVIDUAL AND $11000 FOR A CORPORATION
All Enquiries - Customer Service - Wollondilly Shrie Council -  (02) 4677 1100.