Rates Information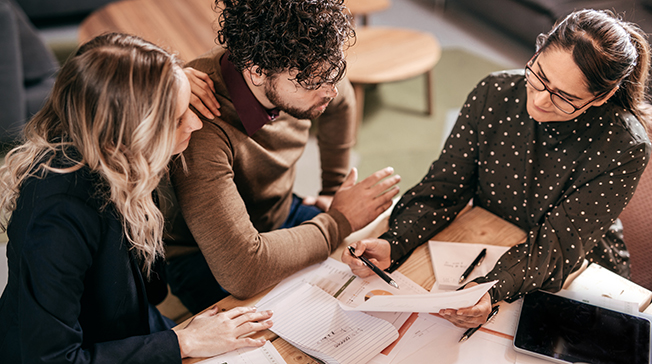 FAQs
Payment in Full
Council must receive your payment in full by the 31st of August each year.  Full payment avoids incurring daily interest charges.  You may choose instalments instead.
Payment by four instalments
If you choose to pay your rates in four instalments, a reminder notice will be sent to you one month prior to the instalment due date.
Rates instalment due dates are:
31 August
30 November
28 February
31 May
Failure to pay your rate instalments by their due dates will result in an interest charge. Interest accrues on a daily basis at 7.5% per annum on any outstanding rates and charges.
Special arrangements to pay
Ratepayers who, due to hardship, are not in a position to settle their rate account in full or by four instalments, can make alternative arrangements to pay by agreement with Council. Contact Council's Revenue Department on 02 4677 8282 or council@wollondilly.nsw.gov.au
Direct Debit
Council can arrange to direct debit your savings or cheque account on the payment due dates or through periodical payments. 
Australia Post
Present your rates and charges notice intact at any Australia Post outlet for payment by cash, cheque or EFTPOS. Credit cards are not accepted at an Australia Post outlet.
POST Billpay
Wollondilly Shire Council's Post Billpay code is 

2190

You will prompted to complete the online form.
Visit Post Billpay's website to pay your rates online.
Phone
Call 13 18 16 to pay your rates by credit card.
You will need your reference details located in the Post Billpay box on your rates and charges notice.
BPay
Wollondilly Shire Council's biller code is 

4283.

Contact your financial institution to make payment from your bank account.
Payment can be made through either phone or internet banking.
You will need your reference number located in the BPay box on your rates and charges notice.
Further information regarding Bpay can be found by visiting the Bpay website.
Mail
Make your cheque or money order payable to Wollondilly Shire Council.
Mail it with the detachable section of your rate notice to: Wollondilly Shire Council, PO Box 21, Picton, NSW, 2571.
In Person
Payment can be made at Council's administration building at 62-64 Menangle Street, Picton between 8.30am and 5.00pm, Monday to Friday (excluding public holidays).
Payment methods include cash, cheque, EFTPOS and credit card.
Centrepay
As most Wollondilly property owners will be aware, the 2018/2019 Rates and Charges Notices were issued on 18 July, 2018. Many of you may wonder why your rates are higher than last time. On 19 May 2015, IPART determined that Council's application for a Special Rate Variation (SRV) of 10.8% per annum for four years had been approved.  2018/2019 is the last year of this approved SRV. The SRV has enabled Council to fund a program of maintenance and renewal of key infrastructure assets and improve our long term financial sustainability.
Further information about the SRV and Council's Delivery Program and Operational Plan can be found at www.wollondilly2033.com.au.
The NSW Audit Office has endorsed Wollondilly Council's approach – you can read the Shaping the Shire - NSW Audit Office endorses Wollondilly's approach to SRV Expenditure media release. 

Council recognises that there are cases of genuine financial hardship that may cause ratepayers and other debtors to have difficulty paying their rates and charges or other sundry debts. The Local Government Act 1993 and the Local Government (General) Regulation 2005 allows Council to provide a range of assistance to ratepayers experiencing genuine financial hardship.
Download
The Local Government Act requires all rateable parcels of land to be categorised for rating purposes. There are four rating categories:
Farmland
Residential
Mining
Business
To establish the appropriate rateable category of a parcel of land, the dominant use of the land needs to be determined. A request can be made to Council to change a rating category by completing the below application form.
To be included in the Farmland rating category a separate application needs to be completed.
Download
Application for Change in Category for Rating Purposes