Proposed Naming of Roads – Silverdale NSW
Closes: Jun 12, 2023, 5:00 PM
Roads Act, 1993 & Roads Regulation 2018, Part 2, Division 1
Notice is hereby given that Wollondilly Shire Council, in pursuance of Clause 7 of the above regulation proposes to name the following road/s:
Proposed Names: SARINA STREET
Description: A new road coming off Warradale Road, Silverdale NSW, in a northerly direction.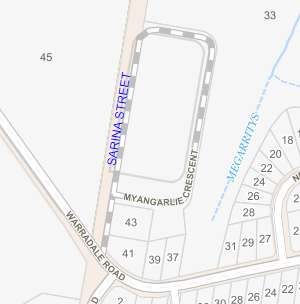 Name Origin
Ronald Grafton SARINA was born in Manly NSW 1913 and was the son of Walter and Lillian Sarina. He resided in Silverdale from the early 1960's until he passed away in 1990. A Warragamba businessman for many years, he was elected and served as a Councillor on Wollondilly Shire Council from 1965-1968. Mr Sarina also ran for State Government as an independent in 1963, but was unsuccessful. The current Wallacia bridge was opened in 1966 and his name is on the plaque on the bridge with other members of the Council. There are many articles of interest on Mr Sarina such as his endeavours to creating his own state, the "Independent State of Freedom" on his land in 1974. Mr Sarina's land which adjoins the new road, was also used as part of the Old Bullen's Lions Safari Park. Family members still reside and have lived in Silverdale for over 60 years. The road being dedicated recognises his contributions to the community and the Shire.
Enquiries
General enquiries can be directed to Council's Information Officer (Property Addressing) on (02) 4677 9736 or email streetaddressing@wollondilly.nsw.gov.au
Submissions
Submissions in respect to the proposed name must be in writing to, Wollondilly Shire Council at, PO Box 21, Picton NSW 2571 or email council@wollondilly.nsw.gov.au , clearly outlining reasons for such objection*. (quote reference CM1458-2).
Submissions for the proposal close 5:00pm Monday 12 June 2023.
*All objections must identify where or how the proposal does not conform to the Principles NSW Address Policy and User Manual ( APUM) Chapter 6, if they are to be considered and responded to by Local Government in the decision making. https://www.gnb.nsw.gov.au/