A link between Picton and Tahmoor to become a reality through shareway
Posted on: 09.11.2021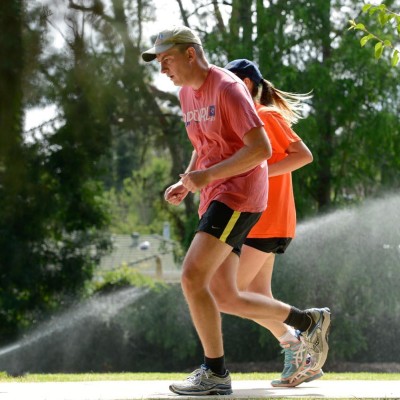 A major milestone was ticked off this week, with the construction tender awarded for the Picton to Tahmoor shareway meaning works on the project will be commencing next month.
The project is made possible thanks to $2.163 worth of funding through the NSW State Government 'Resources for Regions' program, which will be used to design and construct a shareway that will link Picton to Tahmoor along Remembrance Driveway (Old Hume Highway).
This project, which is co-funded by Council will begin in the Picton Township in December 2021, with the shareway providing the 2.4km missing link between the town centres. The project will drastically increase pedestrian safety by providing a dedicated path offset from the road's edge, as well as providing an alternate transport option for residents.
Works will include construction of a cycleway, retaining walls, refuge islands, a half-way point rest area; as well as road and stormwater works.
Wollondilly Shire Council Chief Executive Officer, Ben Taylor said "Our community has been asking for a share way between Picton and Tahmoor for a long time, and we are excited to be able to deliver it. The shareway will mean that the community, especially our local school students, have access to a safer route to walk or ride to school and we know it will be well used once it is completed."
"I would like congratulate the Mayor and Councillors and thank the NSW Government and the Member for Wollondilly, Nathaniel Smith MP for helping to make this important project possible."
Western Earth Moving have been awarded the tender for construction, with the works scheduled to take approximately one year. The project is anticipated to be completed by the end of 2022.