Call for Australia Day Nominations in Wollondilly
Posted on: 03.11.2020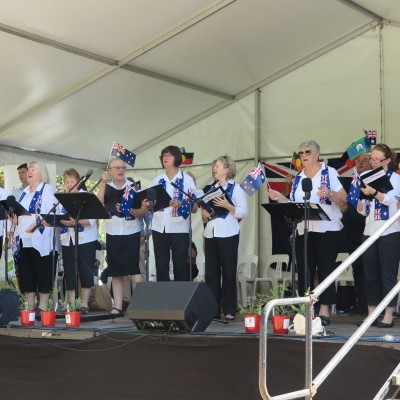 Do you know someone who provides an outstanding contribution to the Wollondilly community?
Council is calling for nominations of people who live and volunteer in Wollondilly who would be worthy recipients of an Australia Day Award.
It may be someone who runs the local sporting group or volunteers with the fire brigade, or someone who helps out at the school or the local RSL branch.
Mayor Robert Khan said, "I am pleased to see that Australia Day celebrations are still going ahead in 2021, even if we have to make some changes to the usual program due to Covid-19 restrictions."
"It is a very important day and I look forward to welcoming our newest citizens to Wollondilly and celebrating the achievements of our Australia Day nominees."
Wollondilly's Australia Day Award Nominations close 6 January, 2021. Categories for this year include:
•  Citizen of the Year
•  Young Citizen of the Year
•  Environmental Citizen of the Year
•  Achiever of the Year (Open Age)
•  Sportsperson of the Year (Open Age)
•  Local Hero/Community Group
•  Disability Inclusion Award
Nomination forms are available on Council's website https://www.wollondilly.nsw.gov.au/events-and-community/annual-events/australia-day/
Due to Covid-19 restrictions, the winners will be announced at an invitation only ceremony on Australia Day at the Picton Botanic Gardens.
Further information about this year's Australia Day celebrations will be available soon. Keep an eye out on Council's Facebook page and website.
For more information contact Council's Events Team on 4677 1100.