Council's annual survey seeks feedback on future direction
Posted on: 07.10.2021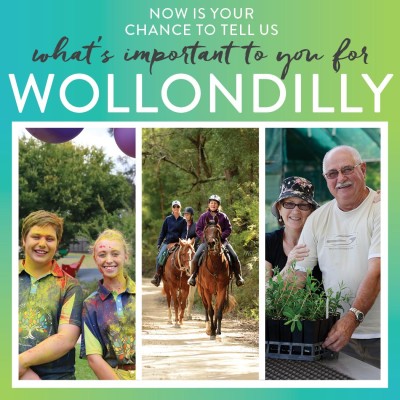 Wollondilly strives to deliver quality services for the community and is reaching out through its annual survey to seek community feedback. The feedback provided by residents in this year's annual MARKYT Community Scorecard Survey will help build on Council's understanding of community goals and aspirations and ensure it is on the right path to making Wollondilly an even better place to live, work and visit.
This year's survey will inform a review of Council's Community Strategic Plan to help assess key social, economic, environmental and infrastructure priorities for the Shire.  
Mayor Robert Khan said, "It's time for us to check in again on where we are heading, to make sure that the plans we have in place will meet the ongoing and future needs of our community."
"Ultimately, Council wants to create plans that will represent the ideas and needs of our local community, which is why we undertake community engagement when we are developing our strategies and plans."
"We have been listening to the community and would love to hear more. We want to see as many people as possible take part in this survey."
"If you live, work or play in Wollondilly, the outcomes delivered through the Community Strategic Plan will impact your everyday life at some point, and your input will help drive us in the right direction over the next four years," he said.
The survey is open from 4 October to 29 October, and everyone has the opportunity to opt in by visiting Council's engagement portal, Your Say Wollondilly.
2,000 randomly selected residents will receive mail this week asking them to complete the survey, with another 3,000 residents to receive emails. Council hopes to reach more residents than ever this year through mail, email and social media. 
Head to the Your Say website to opt in and complete the survey to make sure we are on the right path.