Wollondilly's Summer Beach Bus is back in 2021!
Posted on: 01.12.2020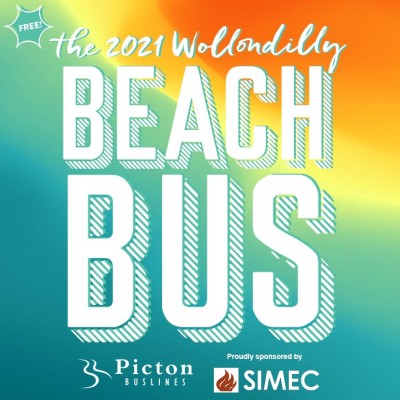 The Wollondilly Summer Beach Bus will be running again in January 2021, providing a free hop on, hop off bus service to North Wollongong beach.
Due to the immense popularity of the Beach Bus in previous years, there will be two buses running again in 2021 to allow more people to travel to the beach and reduce the travel time for everyone.
There will be two separate routes; one leaving from Bargo and one from Warragamba.
The buses will travel to North Wollongong Beach on the Monday of 4, 11, 18 and 25 January.
To view the timetable, Click Here!
Wollondilly Mayor Robert Khan said, "Council has been offering this service to the community for seven years and it continues to grow in popularity every year."
"We are very grateful for the generous financial support of SIMEC Mining to make this service available to the community."
"This is a great local partnership between SIMEC, Picton Buslines, and Council, providing residents with free access to the beach on some of the hottest summer days.
"There's sure to be a bus pick up at a site near you, so check out the timetable!"
The Beach Bus is for residents of all ages and will stop at 12 locations across the Shire. Opal Cards for Appin beach goers to catch the regular bus to North Wollongong will be available from the Appin Pharmacy.
The Summer Beach Bus is an unsupervised bus service and there will be no adult supervision on the bus or at the beach. No responsibility will be taken for people who miss their scheduled departure time.
The Beach Bus will run in accordance with current NSW Health guidelines. If you are feeling unwell we ask that you do not travel to ensure the safety of all in the community.
The timetable and regular updates will be available on Council's website and Facebook page.
For more information contact Council on 4677 1100 or email youth@wollondilly.nsw.gov.au