Online DA Lodgement
From 1 July 2020 the lodgement of Development Applications via the NSW Planning Portal became mandatory for Wollondilly Shire Council and Councils in Greater Sydney.
The NSW Planning Portal allows for a more convenient and environmentally friendly process for the lodgement of applications, allowing applicants to lodge online, anywhere and anytime.
The following Applications and Certificates must be lodged through the Portal:
Development Application
Section 4.55 Modification Application
Complying Development Certificate
Construction Certificate
Subdivision Works Certificate
Occupation Certificate
Subdivision Certificate
Section 68 Applications (manufactured home, installation of a sewage management system, install a solid fuel heater)
Building Information Certificates and appointment of Principal Certifier will also be mandated to be lodged through the Portal in the near future
A short video explaining the basics of the portal is available to view at: https://www.youtube.com/watch?time_continue=2&v=gAcyCmlNf2s&feature=emb_logo
You can also visit the Departments website at: https://www.planning.nsw.gov.au/About-Us/NSW-Planning-Portal
This is an exciting time for Wollondilly as we continue to offer an outstanding service to our customers and work to provide planning and building certification solutions to build an even better Wollondilly.
How to lodge
Register for an account. For more information on online lodgement with the Department of Planning, Industry and Environment, please visit the NSW Planning Portal.
Council has a number of application forms and checklists that need to be completed and lodged with your application on the Portal depending on the type of development you are proposing. Visit our Development Forms Page to download the relevant documents such as an Owner's Consent Form or  Development Application Requirements Checklist .
What happens next?
Once submitted your application will be checked by Council staff to ensure it is complete. If your application is incomplete it will be returned to you through the Portal with details of what is missing.
If your application is complete it will be accepted for lodgement. A quote for applicable fees will be provided. You will then be able to pay the associated fees through Council's Payment Portal. Applications are not legally lodged with Council until the application fees have been paid in full.
Upon official lodgement you will be able to follow the progress of your application on Council's DA Tracker. During the assessment of your application Council will communicate with you through the Portal if any additional information is required. All additional information you provide must be submitted to Council through the Portal as well.
Development Application Information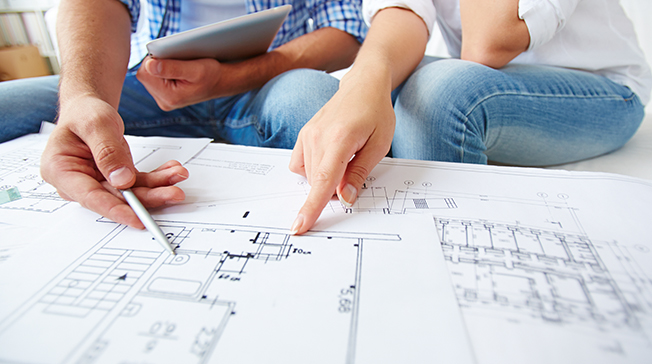 Wollondilly Shire is on the verge of unprecedented growth which means that the population will continue to grow and bring with it more new homes, businesses and infrastructure.
It's important that the growth in Wollondilly is sensible, strategic and sustainable to ensure Wollondilly remains a great place to live, work and play.
Below is a step by step guide to help you with the Development Application process but depending on the complexity of what you plan on building or developing in Wollondilly, you may wish to employ a qualified town planner to help you.
Step by Step Guide
Before you can undertake any development or building works, you need to check what type of approvals are required.
The Environmental Planning and Assessment Act 1979 defines development as any of the following:
the use of land, and
the subdivision of land, and
the erection of a building, and
the carrying out of a work, and
the demolition of a building or work
any other act, matter or thing controlled by an environmental planning instrument.
Certain types of minor development may be carried out as Exempt or Complying Development. All other development will require a Development Application to be submitted to Council.
Exempt Development
Exempt development is development that complies with a specified criteria. It is of a minor nature and may be carried out without Council consent.
For development to be carried out without consent, all of the criteria and requirements specified in the relevant planning instrument must be met, including compliance with the Building Code of Australia. If any of the criteria cannot be fully met, a complying certificate (if applicable) or development approval must be obtained before carrying out the work or development. 
Complying Development
Complying development is development that has a greater impact than the exempt development types, but is still considered to have minor environmental impact on neighbourhood amenity which can be assessed using predetermined development criteria.
Complying development is a combined planning and construction approval for straightforward development that can be determined by Council or a private Accredited Certifier. 
Exempt and Complying Development is specified under:
State Environmental Planning Policy (Exempt and Complying Development Codes) 2008
State Environmental Planning Policy (Infrastructure) 2007; and
State Environmental Planning Policy (Affordable Rental Housing) 2009
Wollondilly Local Environmental Plan 2011
If your proposal meets the Exempt Development criteria, Council approval is not required, however it is suggested that you inform Council in writing of your proposal.
If your proposal meets the Complying Development criteria, then approval is required. Approval can be issued by an Accredited Certifier or Council. If approval is sought from Council the following application form should be used:
Application for Complying Development Certificate 
To check basic planning information relating to your property by visiting the NSW Planning Portal here.

Other types of approval
Approval under the Local Government Act 1993 - Section 68 Approval
Approval under Section 68 of the Local Government Act 1993 (NSW) may also be required for a range of activities on public or private land by residents of the Shire. The most common s68 approval relating to development within the Shire of Wollondilly include:
Approval for on-site disposal of wastewater on unsewered land
Installation of a domestic oil or solid fuel heating appliance
Installation of a manufactured home, movable dwelling or associated structure on land
A full list of all activities requiring approval can be found under s 68 the Local Government Act 1993 (NSW) accessible here. Section 68 approval can be applied through the 'development forms' section on Council's Website.
 If the proposal does not meet the Exempt or Complying Development criteria, or the s68 Criteria then proceed to the next step.
If your proposal requires a development application you will need to check if your proposal is permissible on your land and what requirements you need to satisfy you will need to consult the following Wollondilly Shire Council documents:
These documents contain planning controls and requirements for development in Wollondilly.
We suggest that you consult with your neighbours to provide an opportunity to accommodate any reasonable concerns. Consulting neighbours can improve the development application process because they have an understanding of the proposal before the Development Application is lodged.
We recommended that before you submit the Development Application you consult with Council staff to discuss your proposal. It's better to get input before preparing detailed plans. You can get council input by either meeting withe the duty planner or booking a pre-lodgement meeting.
Duty Planner
Discussing your proposal with Council's duty planner can provide a general indication as to whether the proposal meets the objectives of the planning controls in Wollondilly.  Also, it can identify issues that need to be addressed in the Development Application. Council's Duty Planner is available by phone or in person from 8.30am – 2.30pm Monday to Friday.
Formal Pre-lodgement Meeting
Council offers a formal pre-lodgement meeting service for a fee.
Fees for pre-lodgement meetings are found in Council's adopted fees and charges schedule. A link to the current fees is provided below.
 Pre-lodgement meeting fee schedule
 Advantages of a formal pre-lodgement meeting
Wollondilly Shire Council provides a formal pre-lodgement meeting service (fees apply) to potential applicants to ensure they are aware of the relevant standards, codes and policies against which a proposal will be assessed. The discussion held with council staff at the pre-lodgement meeting will be documented and written feedback will be provided. The amount of input given by staff depends on the amount and quality of information that you are able to provide. If you decide to go ahead and lodge your application, staff will refer to the pre-lodgement meeting minutes as part of the assessment process.
 Why have a formal pre-lodgement meeting?
A pre-lodgement meeting gives you:
an understanding of issues that might cause delay, need further consideration, have some sensitivity or cause concern;
knowledge about what information, plans, drawings or technical reports you need to lodge with your development application;
an understanding of the permissibility of your proposal and the relevant development standards, controls and policies;
a meeting with at least two assessment staff; and
written feedback outlining any issues or concerns raised by the proposal.
Important note: Attending a pre-lodgement meeting and addressing concerns and comments made does not imply that the development will gain development consent. The views of the community, internal specialists and other government authorities are not able to be taken into account in the pre-lodgement process.
 How do I arrange a formal pre-lodgement meeting?
To book a pre-lodgement application meeting call Council. You must provide any plans and supporting documentation you have prepared at least 10 days before the meeting. Fees can be paid on the day of your meeting at the Customer Service counter.
 What do I supply with a pre-lodgement meeting?
It is important to be prepared for the pre-lodgement meeting. You will need to have an outline of what is being proposed. The amount of input given by staff depends on the amount and quality of information that you are able to provide. Useful material includes:
concept plans and survey plan;
general information covering what you hope to achieve on the site and how you propose to address any likely impacts on the local area; and
details about the site and adjoining development.
Development Applications must contain all necessary information as described in Section 2 of the DCPs.
DA Fees (please contact Council to obtain a quote)
the DA Pack has a basic set documents
The following information MUST be provided with all development applications
CD or flash drive with all document submitted with DA required as a separate PDF in Adobe format; 
scaled architectural plans including site plan, elevations and sectional details;
site analysis plan;
survey plan;
reduced A4 plans for notification (5 copies);
concept drainage plans (which may require installation of an on-site detention system and/or the creation of an easement through adjoining property/ies); and
Shadow diagrams.
Statement of Environmental Effects
Completed DA checklist form
The following information is to be provided with Development Applications if applicable:
BASIX Certificate – for further information visit the BASIX website
PCA form
landscape plans and calculations;
Architectural model – may be required if the value of the work is above $1.3 million for large scale developments such as residential flat buildings, seniors living, medium density, shopping centres etc;
Statement of Heritage Impact – if the property is heritage affected;
Traffic and Parking Impact Study – commercial and multi-residential development;
Building Code of Australia (BCA) – particularly for development where BCA requirements may affect the design of the building;
Acoustic report – where the proposal has the potential to generate a noise impact on other development;
Where works are classified as Integrated Development additional documentation and fees are required to forward the proposal to the relevant Government authorities, such as the Environmental Protection Authority (EPA) and the Rural Fire Service (RFS) – contact Council for more information about Integrated Development;
Arborist report;
Schedule of finishes for new buildings;
Geotechnical report;
Bushfire report
Flora and Fauna report
Subsidence Advisory NSW
Wastewater report
NORBE Assessment
Cheques required for integrated development
Section 68 requirements
Three sets of plans
Specifications
Completed approval to operate form (for on-site waste water disposal systems)
Further information is provided in the Wollondilly Development Application Checklist and the Wollondilly Development Application Glossary
For specific advice relating to documentation required for your development please contact Council.
The Development Application Lodgement process aimed at reducing waiting times and assisting applicants with their applications. This applies to all Development Applications and Applications to Modify Development Consent.
Development Applications are lodged directly with the front counter for checking, and payment of fees. If your application's documentation is incomplete (see checklists) and it can't be readily remedied, it will be returned to address the shortcomings before lodging again.
If the team at the front counter are satisfied that your application is complete you will be requested to pay an application fee. On payment of this fee, the application will be formally lodged with the development services team for assessment.
 Rejection of Application
Once your application is lodged Council's planning staff will conduct an initial review within 14 days of lodgement. If the application lacks required documentation, it may be returned so that the all documents can be supplied, and the application resubmitted.
 Additional Information
During assessment, if information is not adequate or additional information is required to complete the assessment of your application, Council's planning staff will contact you to outline what additional information is required.
If you are unable to meet the timeframe specified for submitting additional information you may request in writing for Council to grant you an extension. If information is not provided within the time frame specified and an extension has not been requested or approved your application may be refused.
Council will notify only certain types of planning and development applications (DAs) which are identified in Council's Development Control Plan.  There are a broad range of applications that are not required to be notified that are detailed in this plan as well.
The type of public notification will vary based upon the type of application being proposed and may include any one or combination of the following:
giving a notice to the owners and occupiers of all adjoining land in the form of a letter;
publishing a notice in a local newspaper (e.g. Wollondilly Advertiser);
placing a notice (sign) on the land.
Applications are normally open for submissions for 15 days. Longer submission periods exist for certain development types such as some Integrated and Designated Development. The exact time frame will be noted on any letter, notice or sign in regard to the notification of an application.
Hard copies of the documents lodged with the application can be viewed, subject to privacy requirements, at Council's Administration Building - 62-64 Menangle Street, Picton - during business hours 8:30am – 5:00pm (Public Holidays excepted).
Please note, proposals that are categorised as either Exempt or Complying Development have different requirements for notification which is listed in the relevant SEPP.
Any person (either a property owner or resident) who feels that their property or locality may be affected by a notified/advertised development can make a submission to Council.
Considerations when making a submission
In making a submission it is recommended that the following matters are considered:
Property owners (or anyone that has obtained the consent of the property owner) may lodge a planning application to develop land.
Please note that the lodging of a submission does not imply that Council will refuse the application or that if a submission of support is received that Council will approve an application.
Objectors to planning applications do not have the right to prevent the approval of a planning application or provide a right of appeal to the Land and Environment Court. Rights of appeal are only provided in specific circumstances (see Environmental Planning and Assessment Act 1979).  There is an entitlement to request that legitimate concerns be considered during the consideration of the application.  The lodging of a submission does not mean that Council will necessarily support the reasons put forward for or against a proposed development.
Under applicable planning controls Council is required to consider planning applications having regard to a range of legislation including:
Environmental Planning and Assessment Act 1979 
Wollondilly Local Environmental Plan 2011
Wollondilly Development Control Plan 2016
These planning controls provide certain entitlements to landowners.  For instance, allowing the construction of industrial buildings on land that is zoned for industrial purposes provided that the design is able to meet the criteria contained within the relevant planning controls.
Properly made submissions
A properly made submission must:
Be in writing
Be addressed to the General Manager
Be signed by each person who made the submission unless it is made electronically (i.e via email)
State the name and residential or business address of each person who made the submission
Clearly state what aspects of the plan or proposed development that is being supported or opposed
Be received by Council during the formal public notification period.
Sending a Submission
You can send your submission by mail to the following address:
Wollondilly Shire Council
PO Box 21
Picton NSW 2571
Or email your submission to the following email address:
council@wollondilly.nsw.gov.au
Political donations and gifts
Any person who lodges a relevant public submission to Council in relation to a planning or development application is required to disclose reportable political donations and gifts (if any). These include gifts and donations made by the person making the submission or any associate of that person within the period commencing 2 years before the submission is made and ending when the application is determined:
all reportable political donations made to any local Councillor of that council,
all gifts made to any local Councillor or employee of that Council.
 The Disclosure of Political Donations & Gifts Form contains further explanatory information that will assist in completing the declaration.
 What happens if I make a submission?
Council (or the relevant consent authority) is required to consider all relevant matters that have been raised within the submissions made in respect to a planning or development application before making its decision.  In addition to reviewing submissions received, Council also takes into account the following matters:
requirements of relevant planning instruments, standards and codes
suitability of the site for the development proposal
anticipated impacts of the proposed development
the public interest
 Council may either approve (with or without conditions) or refuse an application.  Should an application be refused, the applicant is able to appeal Council's decision in the Land and Environment Court or submit a request for a review of determination to Council.  
How do I find out what is happening?
You may track the progress of an application on Council's website via the DA Tracking System or alternatively, phone Council's Customer Service Centre on (02) 4677 1100.  Please note that you may also be contacted by Council's development assessment staff to clarify any matters that you have raised in your submission or to be notified that the application is being referred to a Planning Panel for determination.
Following Council's determination of an application, any person who has made a submission will be notified of the decision regarding this application.
Withdrawing a submission
If you decide to withdraw your submission in respect to a planning application or do not wish to pursue your submission, you can withdraw it by writing to Council.  You can also withdraw a submission conditionally, for example, provided certain amendments are made to the planning application.
In 2017, the NSW Government introduced changes to make local planning panels (LPPs), formerly known as independent hearing and assessment panels, mandatory for all councils in Greater Sydney.
The establishment of the Wollondilly Local Planning Panel (WLPP) means that development applications will be determined by either Council staff, the Wollondilly Local Planning Panel or the Sydney Western City Planning Panel.
The WLPP considers and determines the following development applications:
Development applications (other than for certain minor developments) for which the applicant or landowner is the Council, a Councillor, a member of Council staff, a member of Parliament, or a relative of such a person;
Contentiousness development applications that receive ten (10) or more unique objections;
Development applications accompanied by a proposed voluntary planning agreement;
Development applications seeking to depart by more than 10% from a development standard;
Development applications for:

residential flat buildings assessed under SEPP 65;
demolition of heritage items;
licensed places of public entertainment and sex industry premises;
designated development, as set out in the Environmental Planning and Assessment Regulation 2000.

Any other development application, application to modify a consent or application to review a determination on a development application or application to modify a consent, at the discretion of the General Manager (Chief Executive Officer) or their delegate.
Further information regarding the Wollondilly Local Planning Panel, including the agenda and decisions can be found here.  
Regional Planning Panels will continue to assess and determine development applications within its scope, such as developments with a capital investment value of more than $30 million.
A Principal Certifier (PC) is required to inspect the building work during the course of construction to ensure compliance with the relevant standards. This PC may be the Council or authorised contractors subject to the terms of their accreditation. Council must be notified who the PC is at least 2 days before work commences.
For details of accreditation of appropriate professionals see the Building Professionals Board.