Mayor welcomes funding boost for tourism and rail heritage
Posted on: 21.09.2021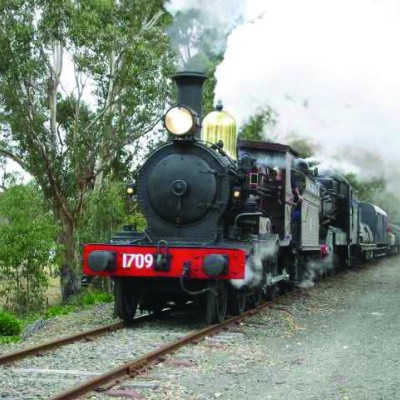 Wollondilly Mayor Robert Khan has welcomed a major boost to the Shire's tourism sector with the commitment of $9.1 million of State Government funding towards the upgrade of the historic Picton to Colo Vale rail line.
The cash injection for this project will assist the area's recovery from the impacts of the Black Summer bushfires and Covid-19 lockdowns, and will support the continued success of the NSW Rail Museum at Thirlmere.
Mayor Khan said, "The NSW Rail Museum is home to Australia's biggest collection of heritage trains and is one of the most significant tourist attractions in the Wollondilly Shire."
"The reopening of this additional section of the Loop Line will help bring visitors back to the area and will appeal to rail enthusiasts as well as families with children," he said.
"I'd like to thank Member for Wollondilly Nathaniel Smith for his commitment to making this project a reality. I look forward to taking a trip on the upgraded line and experience even more of Australia's rail history."
The upgrade includes a stretch of track between Balmoral Village and Hill Top which is currently inaccessible to the public and is the deepest railway cutting in the southern hemisphere.
The funding for the 32-kilometre Picton to Colo Vale Rail Line project is part of the NSW Government's $3 Billion Infrastructure and Job Acceleration Fund. Work on the project is expected to commence soon.