Wollondilly Council launches new online Rates Portal
Posted on: 15.10.2021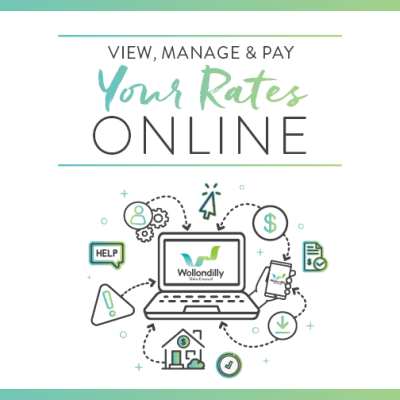 Property owners in the Wollondilly Shire Council area now have the option to manage and pay their rates online, with the introduction of the newly created Rates Portal.
Mayor Robert Khan announced the launch of the portal today, recognising the many benefits to the Shire's ratepayers.
"It is important that our community members have choices when it comes to how they do business with Council, so I'm pleased to be able to offer this new online service," he said.
"Accessing the Rates Portal is a straightforward process, and I'm sure it will be welcomed by people wanting an easy way to manage their rates without leaving home."
"Wollondilly is leading the way with this new initiative, as one of the first councils in NSW to offer the service," he said.
To access the online service, customers will be asked to create an account before linking their properties. Those who have used Council's Customer Portal before should log into their usual account and then link their properties.
Once logged in, the portal offers a comprehensive service in addition to paying rates; allowing users to view all the properties they own, arrange a direct debit, or request changes to payment arrangements.
Rather than just waiting for yearly or quarterly rates notices to arrive in the mail, property owners can have an overview of their rates status and access to old rate notices all year round.
Apart from the ease of use, the online Rates Portal is environmentally friendly, providing considerable savings when it comes to paper waste.
Mayor Khan said, "The latest instalment notices have been issued today and include information and the registration fields required to register and link your rate accounts to your portal. If you have any questions, you can contact our friendly Customer Service staff on 4677 1100."
Try the new rates portal here!