Massive tourism and events boost for Wollondilly as planning rules changed
Posted on: 14.09.2022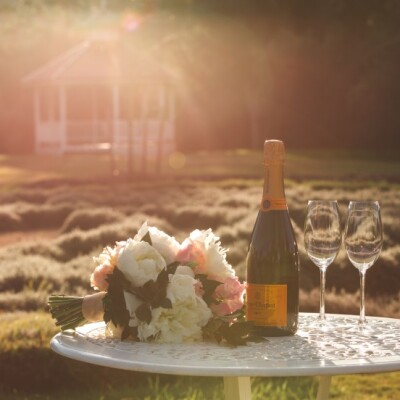 Wollondilly is becoming a year-round vibrant tourist destination, boosting the local economy by creating new jobs and income opportunities in the Shire thanks to changes to the local planning framework set to come into effect this Friday.
"This is a huge win for our community, particularly our rural land owners, and means our Shire is open for business", said Mayor Matt Gould.
Council has updated its planning controls to grow the visitor economy, enabling a more diverse range of development, particularly on rural land, while managing any potential impacts.
Mayor Gould said, "We've changed our Wollondilly Local Environmental Plan to make it easier to hold events such as destination weddings, overnight stays, functions and business conferences in rural land use zones."
"In particular, this will make it easier for farmers to diversify by complementing their existing businesses and reducing uncertainties in their income."
"The changes support Council's commitment to developing tourism and establishing Wollondilly as a visitor destination, while also helping local businesses and communities recover from the impacts of drought, Black Summer Fires, recent flood events and the COVID-19 pandemic."
The changes are based on Stage 1A of the Local Environment Plan (LEP) Review Program, an initial stage of amendments to develop and grow the visitor economy in Wollondilly.
The changes will mean that:
Low impact events can now be held without the need for planning approval, as long as specified standards are met.
There is now a clear planning pathway for events where planning approval is required, making the application process more straightforward for those wanting to host events in the area.
Function centres are now permissible in rural land use zones and some conservation zones and will support destination weddings, functions and business conferencing.
It will be easier for a destination holiday park to be established in Wollondilly.
Markets and eco-tourist facilities are now permissible with consent in rural zones and some conservation zones.
Artisan food and drink industries are now permissible with consent in rural and business zones.
There is an expansion to where bee keeping, timber yards and high technology industries are permissible with consent.
The changes were on exhibition in mid-2021 and will come into effect on Friday 16 September 2022. They are supported by local provisions to minimise any potential impacts on existing farms, rural uses and industries and sensitive land.
The amendment also implements a planning priority in Wollondilly 2040, Council's Local Strategic Planning Statement, to develop the visitor experience and economy by increasing access to natural areas and rural landscapes.
To find out more contact Council on (02) 4677 1100.
Read more about Wollondilly's Local Environmental Plan.