Mayor welcomes WestInvest funding for projects in Wollondilly
Posted on: 25.02.2022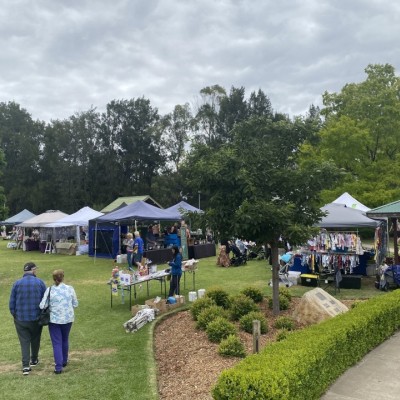 Wollondilly Mayor Matt Gould has welcomed the State Government's announcement that Wollondilly will receive funding under the new WestInvest program.
The $5 billion program will fund transformational infrastructure projects that aim to enhance communities and help create jobs, with the funding being distributed through three main channels.
Wollondilly is one of 15 councils in Sydney's west and south-west who will share in $400 million, and will directly receive between $20-$35m for projects in the Shire.
Another $1.6 billion more will be made available through a competitive round of grants open to non-government organisations, including community groups, not-for-profits, Local Aboriginal Land Councils and local councils.
A total of $3 billion will be made available for NSW Government agencies to deliver projects that are ready to go and will benefit local communities. Feedback from the community will help determine which projects are funded.
Mayor Gould said, "I welcome the announcement of at least $20m for Council projects, and I look forward to discussing our priorities with the Councillors so we can target this funding on eligible projects like community infrastructure, open space, arts and culture facilities and job creating projects."
"I would also like to call on the government to invest its $3b in key infrastructure projects for Wollondilly including public transport, key road projects like the Picton Bypass, schools and health facilities."
"I encourage Wollondilly residents to jump online and have their say on how the NSW Government project fund should be spent."
"Wollondilly has had a difficult couple of years due to Covid lockdowns, so I look forward to seeing this money invested in our community to create jobs and help our community rebound."
"I'd like to thank the State Government for this injection of funds that will benefit our area."