Petition launched calling for delivery of Picton bypass
Posted on: 24.02.2021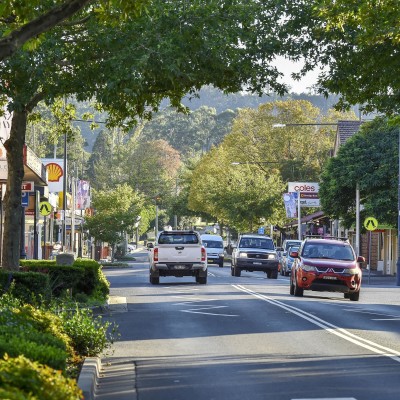 Wollondilly Council, on behalf of its residents, is calling on the NSW Government to commit to, fund and deliver a road bypass for Picton.
Now, together with Nathaniel Smith MP Member for Wollondilly, Council has launched a petition to make sure the voice of the community is heard loud and clear.
The petition was established following a resolution at the November Council meeting and seeks to address significant issues including the traffic chaos that arises in Picton when Victoria Bridge is closed for repairs or following accidents on the bridge.
Council has also highlighted the impacts of traffic growth in Picton due to planned residential development, as well as the urgent need for improvements to emergency access during natural disasters.
Mayor Robert Khan said "Council is urging the State Government to fast-track construction of a Picton bypass, to help ease growing congestion in Picton and most importantly to avoid a repeat of the gridlock that occurred a year ago during the Green Wattle Creek bushfire evacuation."
"We encourage Wollondilly residents and all those who commute through the town of Picton to add their names to the e-petition on the NSW Parliament page to demonstrate the critical need for the bypass to be built."
Wollondilly MP Nathaniel Smith said that consultation on the recommended corridor released by Transport for NSW closed on 22 February, and all feedback received during the consultation process would be considered when finalising a bypass route.
"The Wollondilly community is calling out for the Picton bypass to be fast-tracked to provide a safe evacuation route, an alternative route for heavy vehicles as well as addressing traffic congestion in the Picton centre," he said.
The e-petition is open until 18 May 2021 and can be viewed at https://www.parliament.nsw.gov.au/la/pages/epetitions-list.aspx