Wollondilly Council seeks community feedback on Road Works Program
Posted on: 07.05.2021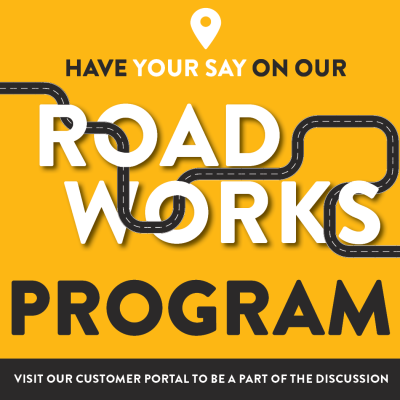 Wollondilly Council has an ongoing commitment to fixing the road network, investing the largest budget to date into improving local roads.
Council is also in the process of updating its Road Works Program and is seeking the input of community members, asking residents to select up to five road segments that they would like to see prioritised in the Program.
Wollondilly residents are invited to head to Council's Customer Portal to make selections on which road segments they believe need attention and why.
Mayor Robert Khan said, "Having responded to some of the community's views on where their priorities lie, we want to continue to build on this."
"On top of the data we have collected, we want to make sure the road program considers the priorities of the community up front. This feedback will help us paint the full picture for our program."
Council's Road Works Program is being developed to tackle the challenge of bringing the road network up to standard, and is a long term plan. It is developed using road condition and traffic data, along with modelling that looks at how the road condition will change over time.
This information can be found in the Asset Management Strategy and helps Council to deliver the most effective and efficient road works program for the Shire within the available budget.
Residents are encouraged to take up this opportunity to let Council know which areas of road they think need attention within the program, and their feedback will help refine the program.