Council reaffirms commitment to involve community in decision making as it seeks feedback on Engagement Strategy
Posted on: 04.10.2022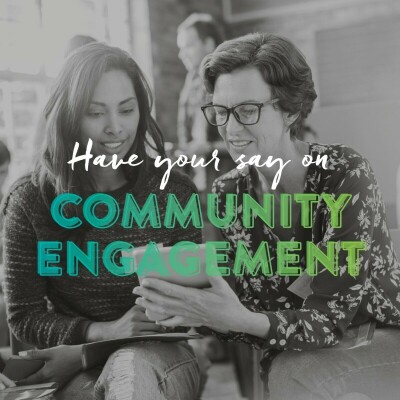 Wollondilly Shire Council has reaffirmed its commitment to give the community opportunities to be actively involved in the decision-making process, by striving to improve the way it communicates and engages.
To this end, Council has undertaken a review of its strategic approach to community engagement and is now seeking feedback on the draft Community Engagement Strategy.
Mayor Matt Gould said, "Engaging with the community helps Council make informed decisions, and we are currently reviewing and streamlining our approach to make sure there is more clarity around the process."
"Over the years we have had many conversations with the community, which has given us good insight into what communication channels people prefer and how they would like to engage with us."
"Most recently, we heard from the community during the development of Council's Community Strategic Plan, Delivery Program and Operational Plan, finding out more about their aspirations, needs, knowledge, and lived experience."
"This information, along with a number of other significant consultation activities, has helped with the development of the draft Community Engagement Strategy."
"Now we want to hear back from our community members to make sure we are on the right track and have a clear plan for future engagement."
The draft Community Engagement Strategy has also been informed by relevant documents such as Council's Community Participation Plan, legislative requirements, policies, frameworks, other examples of best practice, and the local context of the Wollondilly Shire.
To have your say on the Strategy, head to Your Say Wollondilly
You can also view the Strategy at Council's Customer Service Centre, at the Wollondilly Library or Mobile Library locations, or at Dilly Wanderer locations.
Submissions can also be made by: emailing council@wollondilly.nsw.gov.au quoting reference CM 978-2; hand delivering to Council's Customer Service Centre; or by post to Wollondilly Shire Council, PO Box 21, Picton NSW 2571.
Submissions close at 5pm on Thursday 27 October 2022.