Liveability Funding to enhance community infrastructure in Wollondilly
Posted on: 03.02.2020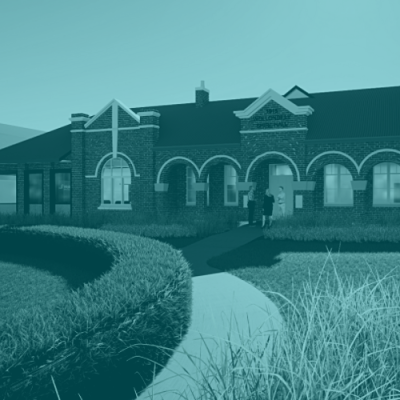 Wollondilly Council has been granted $13 million under the Western City Deal Liveability Fund which will go towards delivery of two major community infrastructure projects, the Wollondilly Community, Cultural and Civic Precinct redevelopment and upgrades to Tahmoor Sporting Complex.
Mayor Matthew Deeth said, "Thanks to the collaboration of Commonwealth, State and 8 local governments we can do more than we've ever done for our community. This grant will enable us to build great new infrastructure for our community which frees up our other resources to upgrading our roads as well".
Federal Minister for Population, Cities and Urban Infrastructure, The Hon. Alan Tudge MP and NSW Minister for Western Sydney, The Hon. Stuart Ayres MP visited Picton this morning to announce the second round of Liveability Funding for infrastructure projects co-funded by the State and Federal government. The Funding is made available under the Western Sydney City Deal, a partnership of the Commonwealth, NSW and 8 Western Sydney local governments.
The Ministers met with Mayors this morning to discuss the next steps in the City Deal collaboration, which was established in March 2018 by the three levels of government to support the growing communities in Western Sydney.
Mayor Matthew Deeth said, "We are very excited to receive this funding which allows us to move forward with our Liveability projects, in addition to all the other work we are doing across the
Shire."
"We are of course continuing the process of repairing the damage from the recent floods and fires, so it is great to have some certainty about future projects that will make a positive difference to our residents; promoting healthy lifestyles, supporting cultural activities and making Wollondilly an even
better place to live, learn, work and play."
"This will be a shot in the arm for the local economy and will go a long way to bringing back visitors to Wollondilly to help support our small businesses," he said.
This round of Liveability funding will support the development of the Community, Cultural and Civic Precinct in Picton, with the first stage of the project focused on the refurbishment of the Shire Hall along with community spaces and a new multipurpose auditorium.
Council will also continue implementing the master plan for the Tahmoor Sporting Complex.
The Wollondilly projects which received funding in Round 1 included a district skate facility at Appin, outdoor fitness equipment in eight locations across the Shire, plus planning and consultation for the community, cultural and civic precinct in Picton and the district sporting complex at Tahmoor.